It's the most wonderful time of the year. And one person you cannot fail to celebrate is mom. So how would you like a round-up of the best Christmas gifts for a mom? These are going to be a hit with her.
Moms all around the world are busy finding gifts for every member of their family and extended family. But that does not mean that they don't need to be given some thoughtful gifts too.
Disclaimer: Some links on this page are affiliate links and as an Amazon Associate, I earn from qualifying purchases
In fact, they deserve the very best Christmas gifts you can find because mamas are priceless.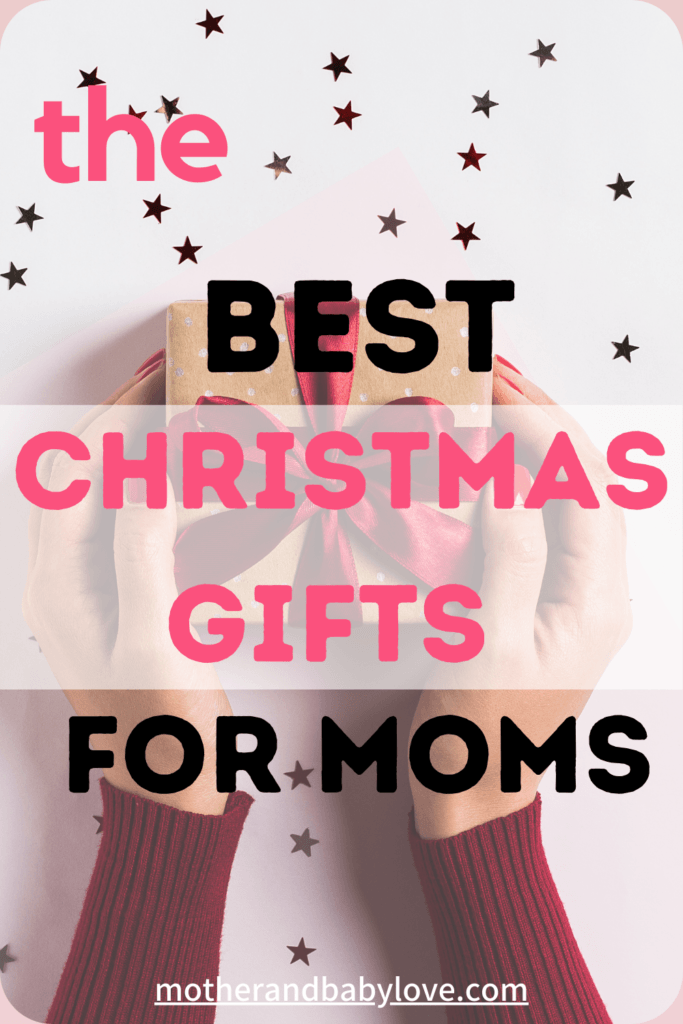 Whether you are looking for a gift for your mother, your best friend who is a mom, your wife, or your daughter who is a new mom, we can all agree that they deserve a special gift.
This gift guide is an attempt to get you the most thoughtful, most meaningful Christmas gift you can find for mom.
We want to make them feel celebrated and even a little pampered, because why not?
I hope you make it a special Christmas too.
So here are some of the best Christmas gifts for a mom that will make her feel super special and well cared for.
The 10 Most Thoughtful Christmas Gifts For a Mom That Will Make Her Feel Special
1. Brown Sugar Rum Scented Soy Candle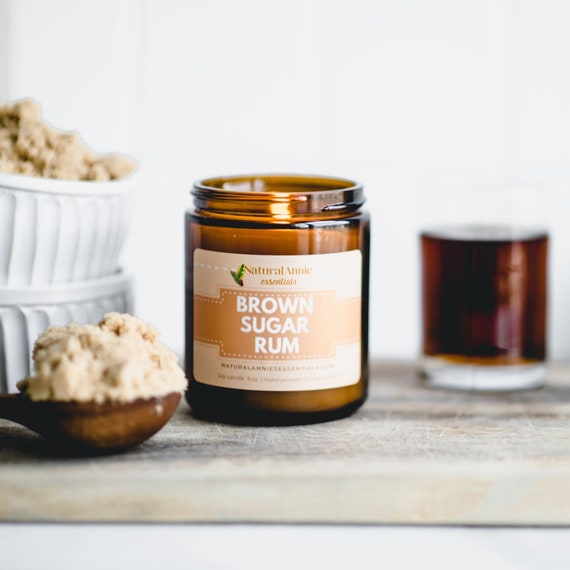 I love burning scented candles when I need a stress-reliever or just want to have a nice aroma in the house. These scented candles from Natural Anni Essentials on Etsy can make a really good Christmas gift for a mom.
The aroma will not only serve as a relaxer but it will also remind her how much she is love.
They are made of all-natural soy wax and ECO wicks that are lead-free and zinc-free. The oil blends that are 100% vegan, 100% eco-friendly, and 100% recyclable.
This review had me sold as soon as I read it.

2. Special Christmas Gifts For Moms: Chunky Knit Merino Wool Blanket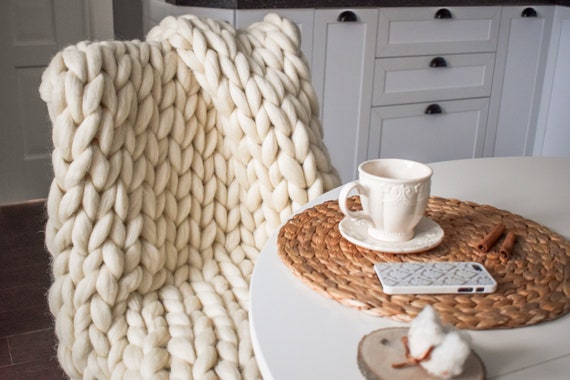 This chunky hand-made throw blanket is gorgeous and will make the perfect gift for your wife, sister, or best friend.
It is knit from soft merino wool and is super soft and cozy giving a luxurious feel. With the cold season upon us, mama's gonna love cuddling under this cute blanket.
Here is what one reviewer who bought it for his wife had to say:

3. Meaningful Christmas Gifts For a Mom: Self Care Gift Box
Mamas spend all their time taking care of everyone and hardly ever have time to take care of themselves. So this Christmas, how about you give her a wonderful self-care package that will grant her some stress relief and help her take care of her mental health?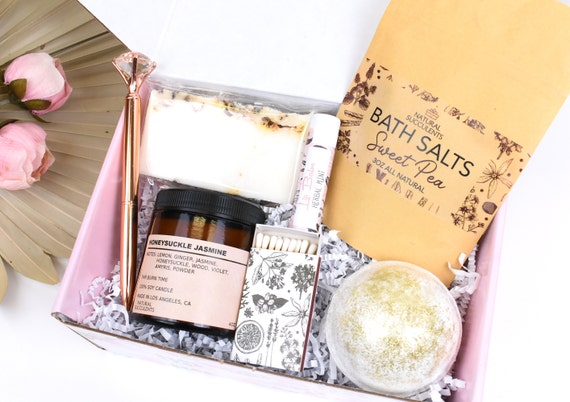 Related: 50 Best Self care Ideas for Moms
This Spa box contains a pack of cool self-care pieces including a soy candle, natural scented bath bomb, moisturizing lip balm, and many more lovely items that she will love.
You can also include your personalized gift message for your special someone.
Order it from Natural Succulents on Etsy today.
4. Sentimental Christmas Gift: Personalized Letter Necklace
This personalized necklace is absolutely stunning and will make the perfect Christmas gift for mom. Customize it with the initials of the babies' names and it will be such a precious gift that she will wear around proudly.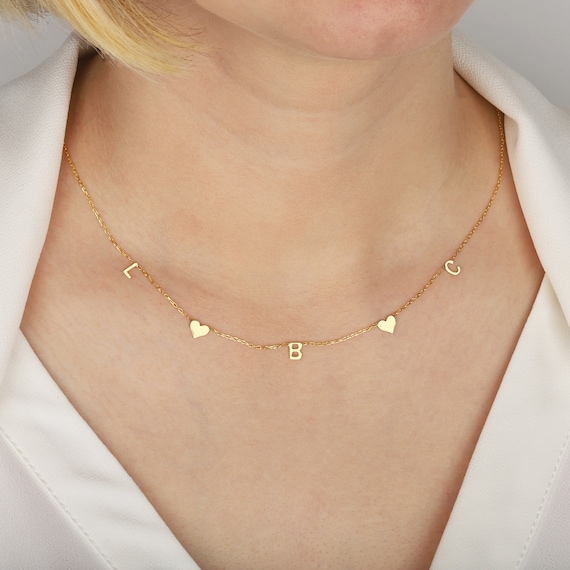 Gold Custom Letter Necklace Silver Initial Necklace
If you are in doubt on how elegant this necklace is, just read this review.

5. Customized Christmas Gifts For Mom: Robe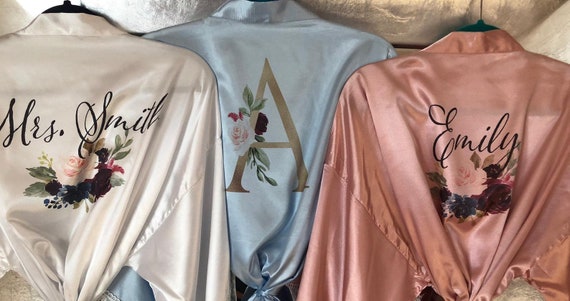 Custom Mom Robe Christmas Gift Gift For Mom Mothers Gift
from: Etsy
You guys, how cute is this robe? It is made of high quality stretchy and soft matte satin with spandex. It also has an outside matching decorative belt.
You can opt to have a floral design with a name at the back of the robe or you can just opt for an initial.

6. Best Christmas Gifts For a Mom – New Mom Shirt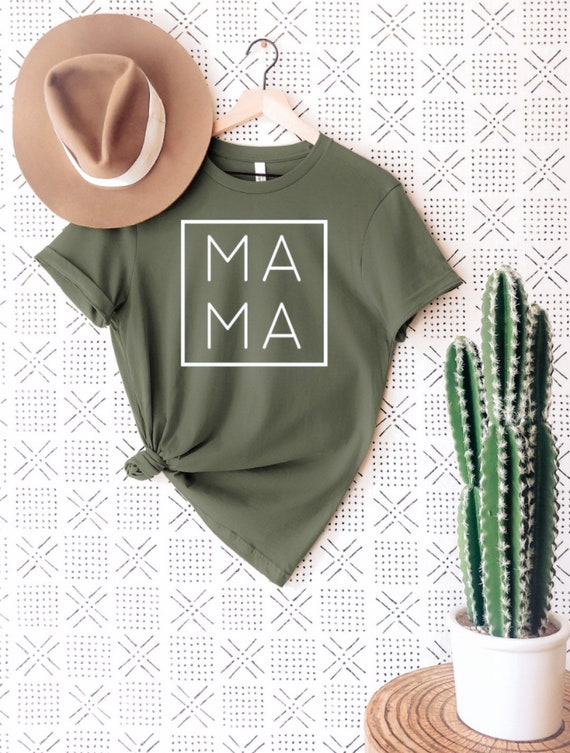 This shirt will make the best Christmas gift for your expectant mama friend, or for a new mom.
It is such a cute shirt and can be used for a pregnancy announcement. It is also available in different colors.
Get it from Lime And Co on Etsy
7. Personalized Family Christmas Ornaments
One of the favorite Christmas activities for moms is to decorate the Christmas tree. A family Christmas ornament that can be treasured and kept in the family for a long time will be a treasure.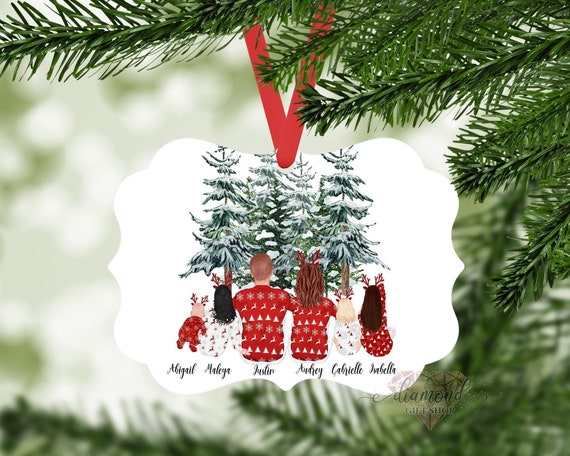 Personalized Family Christmas Ornament Family Portrait
from: Etsy
This customizable Christmas ornament from Diamond Gift Shop on Etsy will be the perfect keepsake for your beloved mama.
8. Best Christmas Gift For Mom: Recipe Cutting Board
Does mom have a favorite recipe that you would love to turn into a treasure? Get it engraved in this personalized cutting board and give the board as a Christmas gift.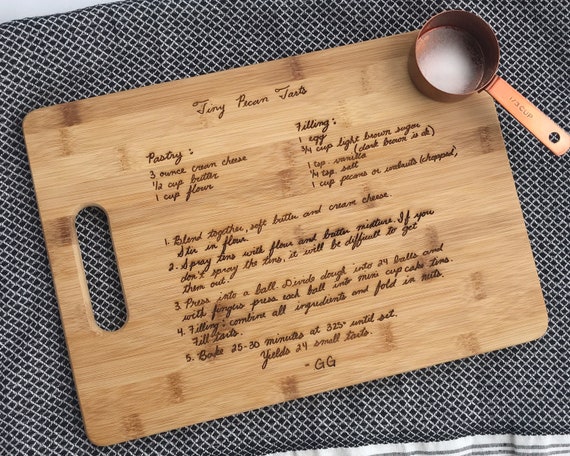 This will definitely be a hit for the mom who loves to curate recipes and make sumptuous meals for her family.
Check out this review:

9. Most Thoughtful Christmas Gifts For a Mom: Personalized Wood Frame
I can definitely see myself gifting this to my mom, "You are the mom everyone wishes they had" and I would be elated if I received this as a Christmas gift because which mama doesn't want to feel special?
If you did not gift this for Mother's Day, definitely gift it to her for Christmas and you may just have the same reaction as the reviewer in the screenshot below.
10. Personalized Mom Jewelry – Infinity Bracelet with Kids Names
I love, love this infinity bracelet which can be personalized with your kids names. Gift this to her and you will see the joy and pride of motherhood beaming from her eyes.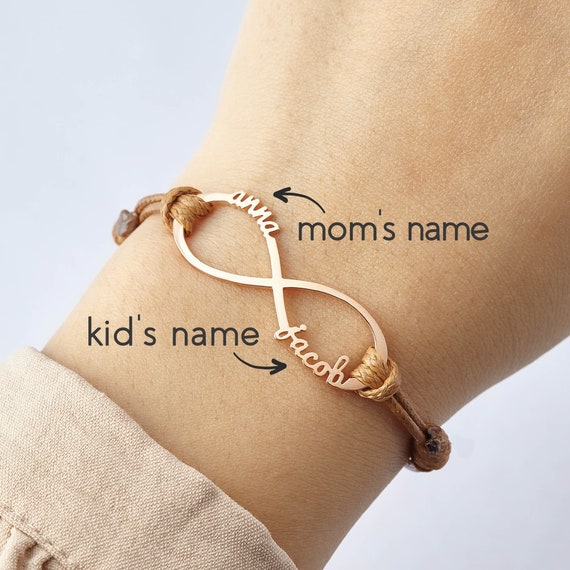 Mom Jewelry Mom Christmas Gift Mothers Bracelet Infinity
from: Etsy
If you are still looking for gift ideas for your special someone, personalize this infinity bracelet from GRS Jewelry and give it to her as a Christmas gift. She deserves it.
Do you still need more Christmas gift ideas for mom?
Check out this curated gift guide for her on Etsy for more gifts.
Which is your favorite Christmas Gift for Mom?
Let me know in the comments. It could be the best gift you have received or one you have given and it was appreciated very much.
Also, Don't forget to Pin it to Pinterest and share with your friends.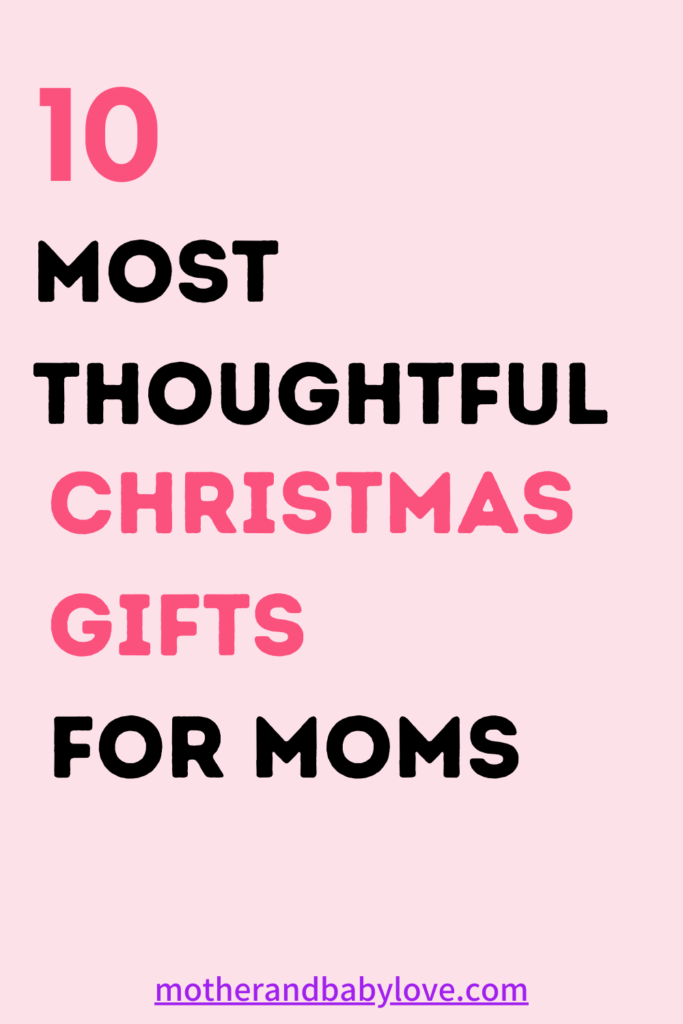 Related: Free Printable Christmas Letter to Santa and Wish List