If your babies still believe in Santa then you know that this free letter to Santa printable for children is going to earn you some points.
You can print it out for your kids to have cute stationery for their Christmas letter to Santa so that they can make their wishes for Christmas known.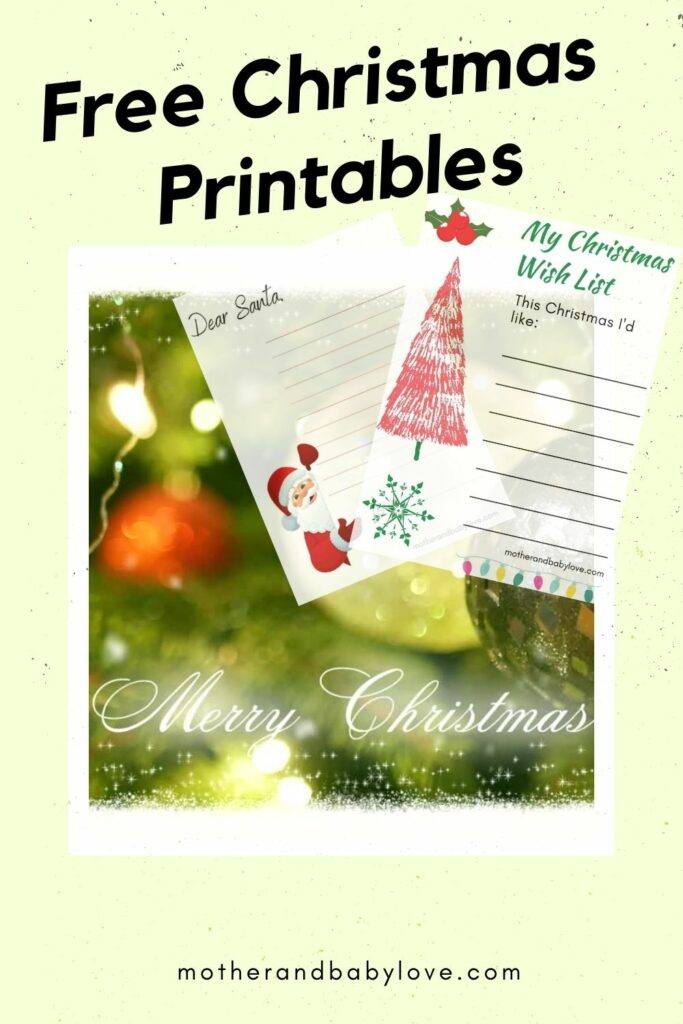 I love Christmas and I always get really excited as it comes closer. This year is no exception. I have been in the creating spirit lately (you may have read that in my last post) and I'm designing lots of printables to share with you.
We have the free Santa printables below for a start.
Related: The most thoughtful Christmas gifts for the moms who deserve it all
You can choose between the free Christmas wish list printable below or the blank letter to Santa for your sweet babies.
If you would like you can actually download both the Christmas wish list and letter to Santa too.
I hope your little ones enjoy them as much as I did creating them.
Download Instructions:
To download, click on the image below and the PDF will open in another tab. Download either the Christmas wish list or letter to Santa free printable. (Both options are offered below). Print it out on an 8.5 x 11-inch paper
* *Please do not distribute the free to do list printable or use it for commercial purposes.
Blank Christmas Wish List Printable
A simple wish list to Santa printable for you, absolutely free to download.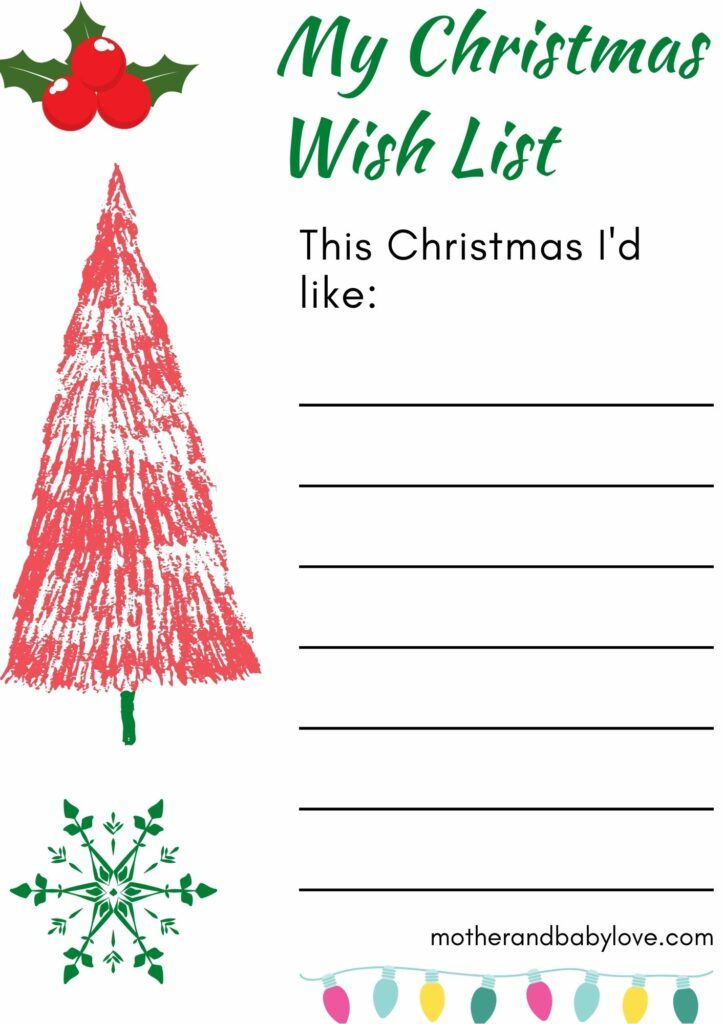 Have your baby fill in the blanks in these free Christmas wish list printable.
Blank Letter To Santa Printable
Here's a free printable Christmas letter for your kiddos to write their Santa wish list and let him know if they have been well behaved.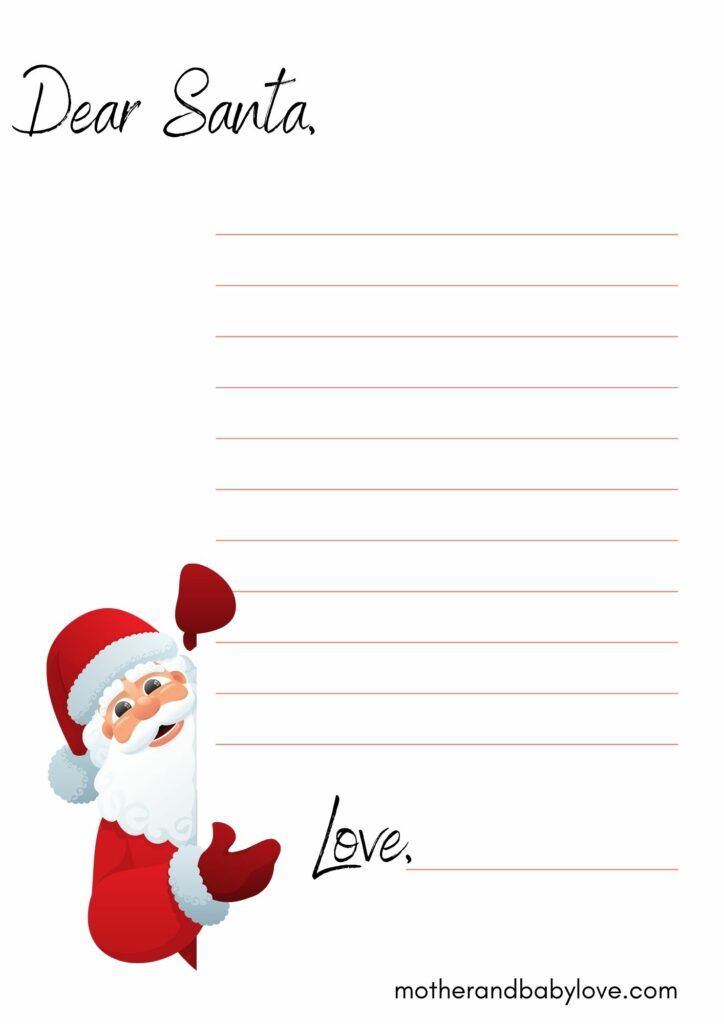 How to send a Letter to Santa
I did not know this for a long time but it turns out you can actually send your letters to Santa. Yes, Santa has a real address and if your child is lucky they might even get a reply and their requests from Santa.
Seriously though, check this out. If you are in the US, Santa's address is:
SANTA CLAUS
123 ELF ROAD
NORTH POLE 88888
Santa's mailing address should be placed in the middle of the envelope and your full name and address should be at the upper left corner of the envelope. Remember to include a first-class stamp too.

According to the USPS, all the letters should be postmarked by December 14. The earlier you send the better so that you increase your chances of being replied to.
There you go, I hope your kiddo gets a response from Santa this year.
Has your child ever received a letter from Santa?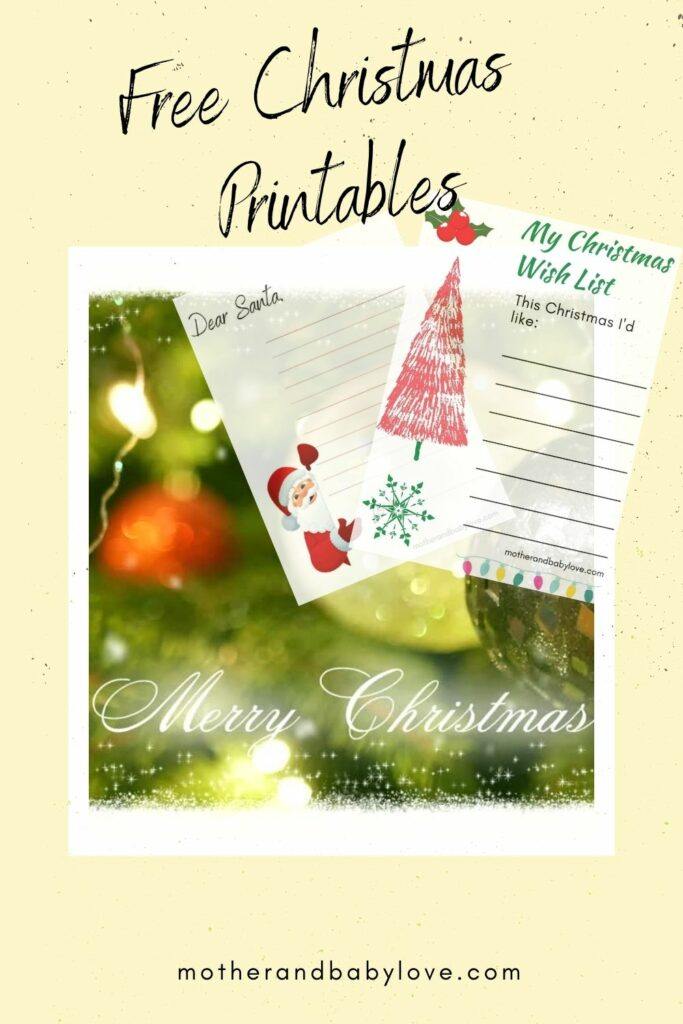 You can also find some cute free printable Christmas letter from santa ideas below:
Free Printable Baby's First Christmas Letter From Santa
Blank letter from Santa
To download this free printable blank letter from Santa, right click and save the image to your computer.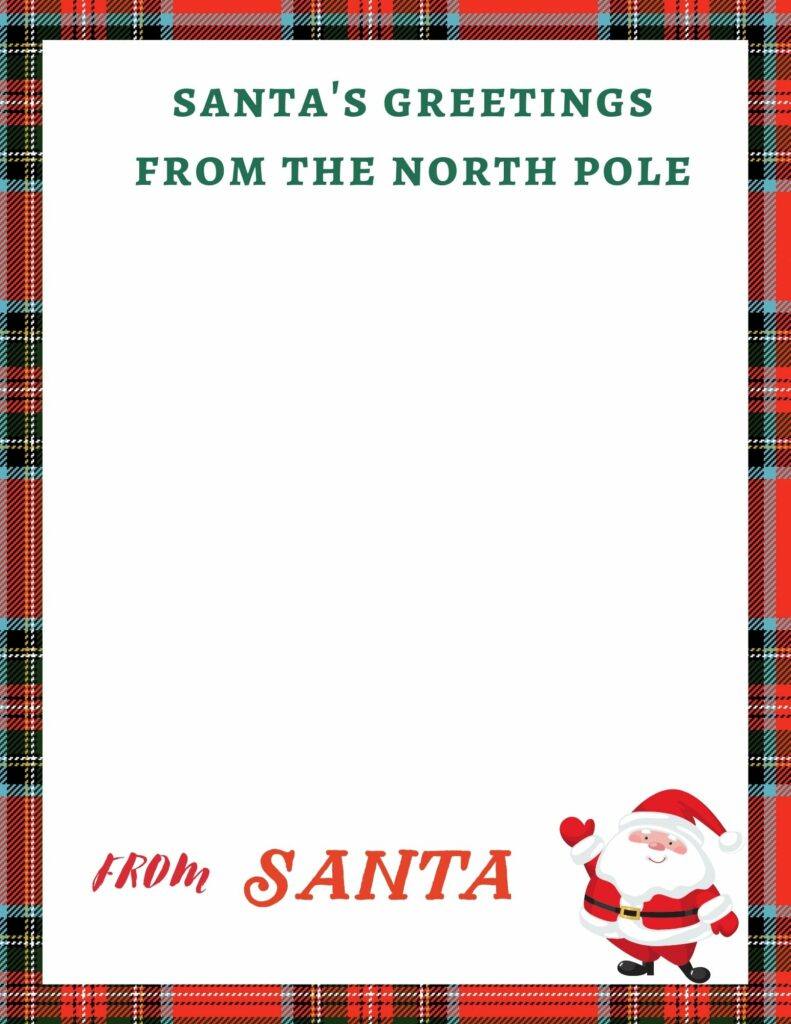 Disclaimer: Some links on this page are affiliate links and as an Amazon Associate, I earn from qualifying purchases
If you want to make it extra special. You could also get your baby a handwritten letter from Santa. This is from Etsy but I am sure it will be a hit.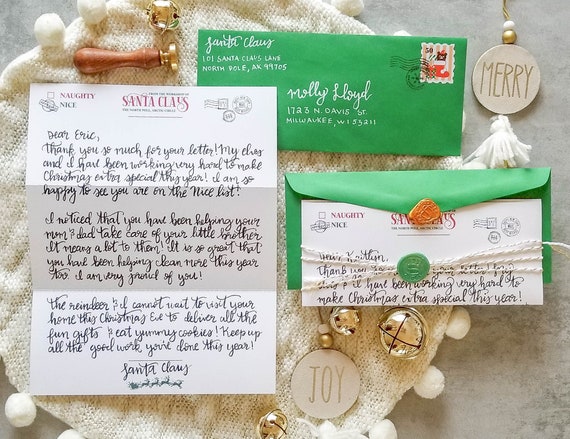 More Free Christmas printables:
Free letter from Santa printable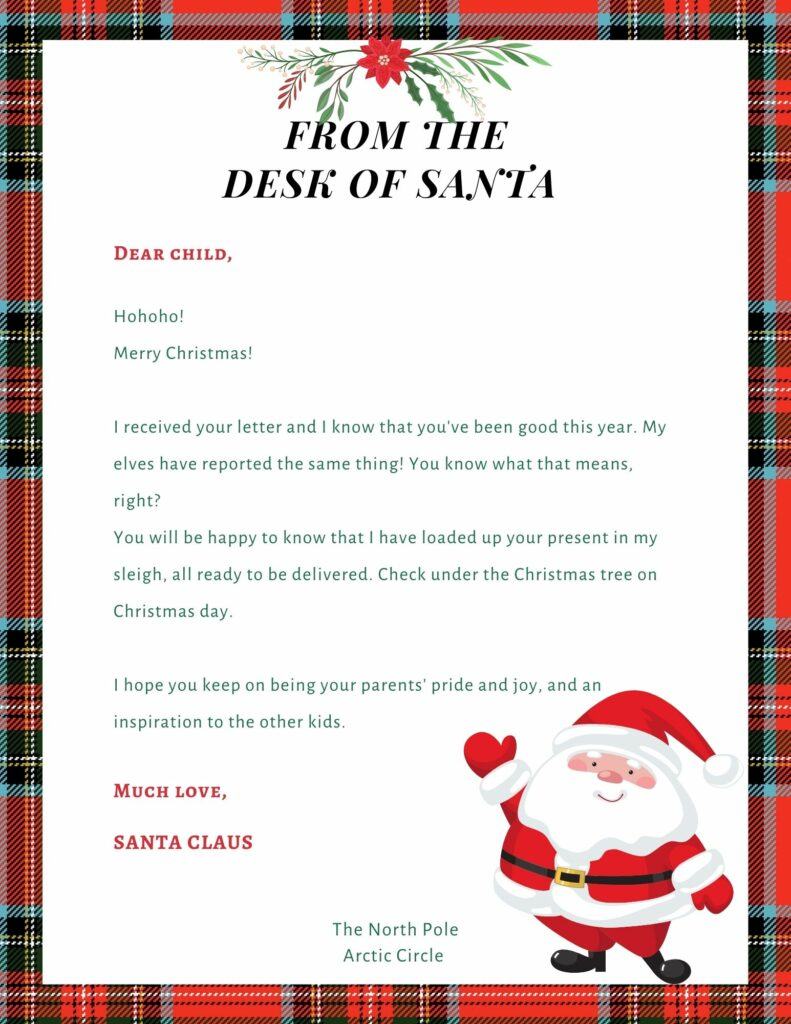 Free Christmas Printables – Merry Christmas!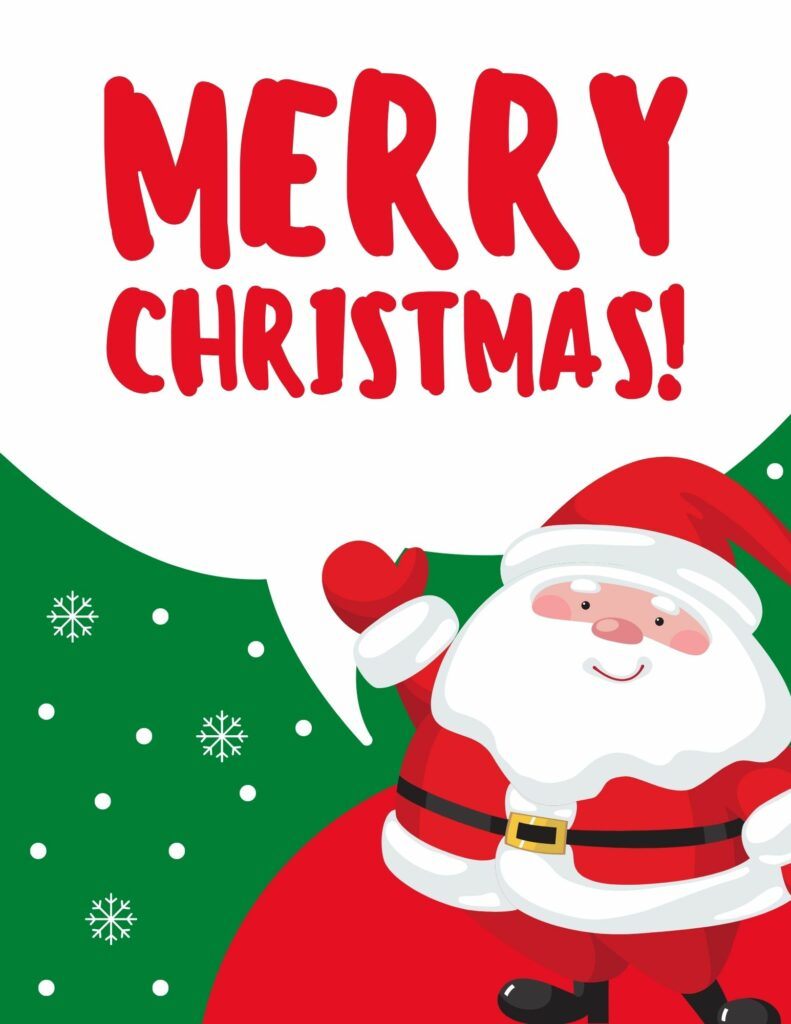 Read Next: