Free Printable Christmas Coloring Pages for Kids – Preschoolers and Toddlers
My son loves coloring and I have been getting and creating coloring pages for him more and more lately. Thanks to his inspiration, Christmas coloring pages for kids felt like the perfect idea for this season.
It is always so gratifying for me to watch him coloring and getting to see the result of his imagination.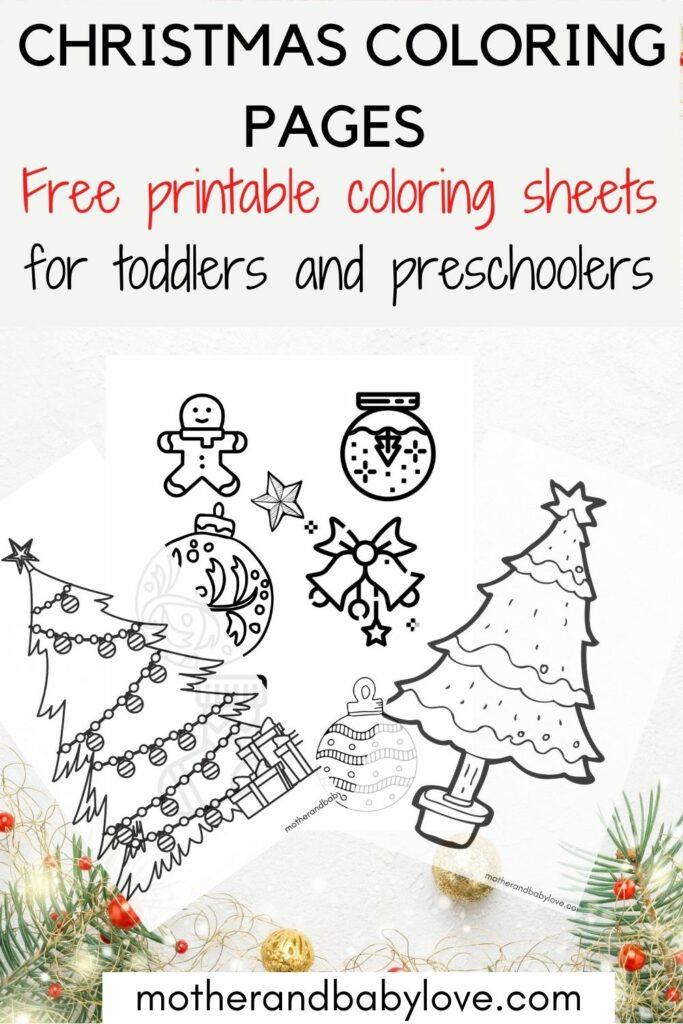 I am actually thinking of creating some adult coloring pages for myself. I think it might help when I am feeling anxious because coloring is calming.
In the true Christmas spirit, I would like to share with you these printable coloring pages for Christmas free of charge.
The Christmas colouring pages are perfect for your preschoolers and toddlers. Who knows, you might also enjoy them.
Disclaimer: Some links on this page are affiliate links and as an Amazon Associate, I earn from qualifying purchases
Free Coloring Sheets for Christmas
There are 4 Christmas coloring pages in total and you can download them as a printable PDF or save them as images and print them normally.
You can either print at a local print shop or at home. I use a Canon all in one printer at home which is almost similar to this one. Any printer can do though.
Download instructions for the free coloring sheets for Christmas:
The printable coloring pages in PDF will have a total of 4 sheets which have various Christmas ornaments and Christmas trees. If you would prefer to get the individual pages, right-click on the image and save it to your computer. Print as you would normally on an 8.5 x 11-inch paper.
To download the Christmas coloring pages for kids in PDF, click on the buttons below and the PDF will open in another tab to download. Print it out on an 8.5 x 11-inch paper.
* *These printables are for personal use only! Please do not distribute the free coloring pages, sell or use them for commercial purposes. **
Free Printable Christmas Coloring Pages/Sheets for Kids
Free Coloring Pages for Christmas – Sheet 1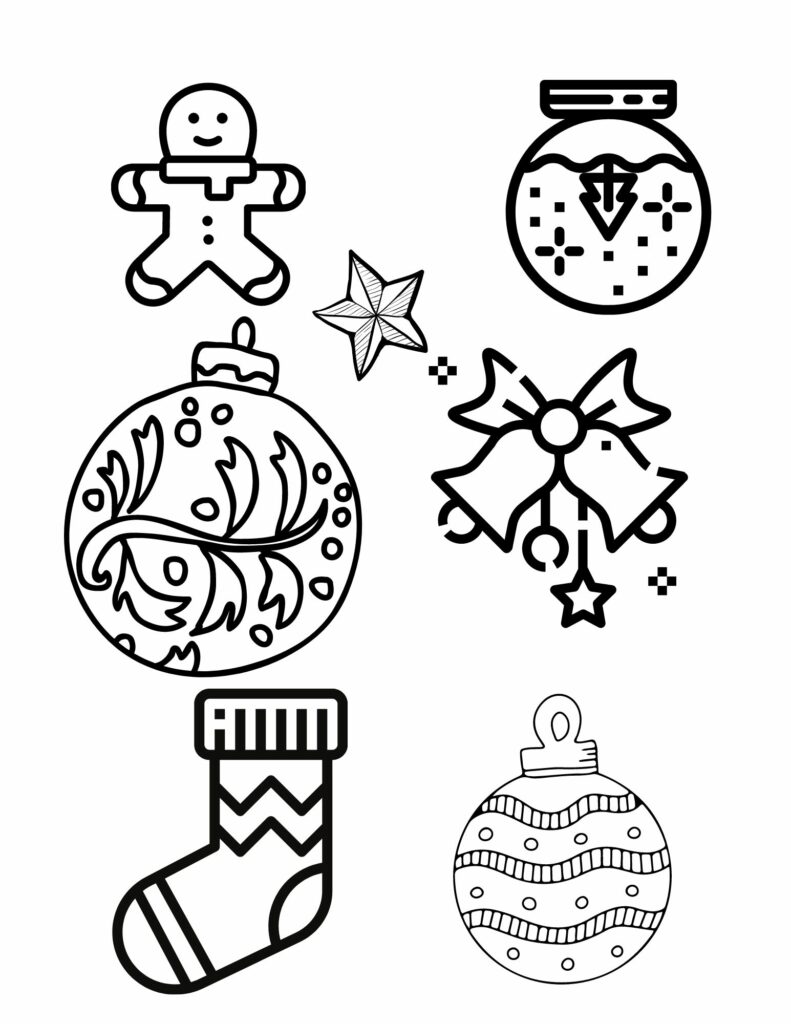 This first Christmas coloring sheet contains Christmas tree ornaments, lights, snowman, and other Christmas-related items. It would actually be good for teaching and introducing your Children to various Christmas-related items.
Christmas Coloring Pages for Preschoolers and Toddlers – Sheet 2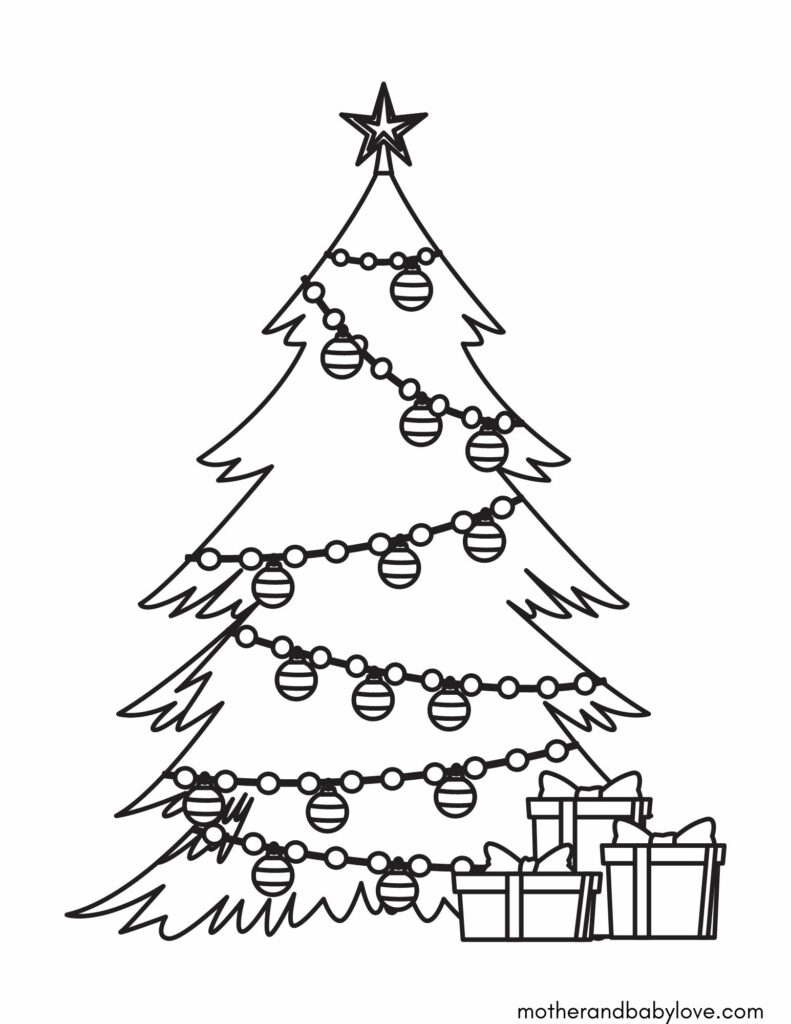 The second Christmas coloring page is a Christmas tree with some wrapped gift boxes at the bottom. It might look a lot like what you have set up in your house which will make it even more fun for your child.
Christmas Coloring Pages for Kids – Sheet 3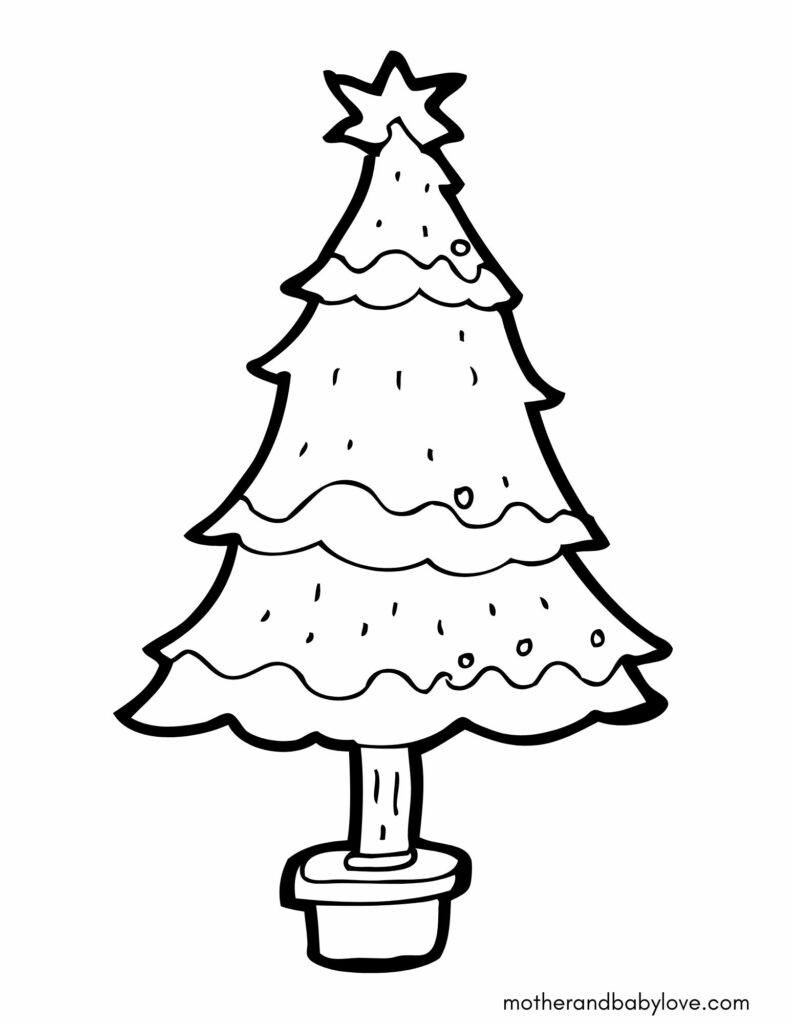 This is another simple Christmas tree coloring page that you can print for your child to enjoy. I think it would be a great coloring sheet for a toddler because it does not have too much detail to overwhelm them.
Free Printable Coloring Pages for Christmas – Sheet 4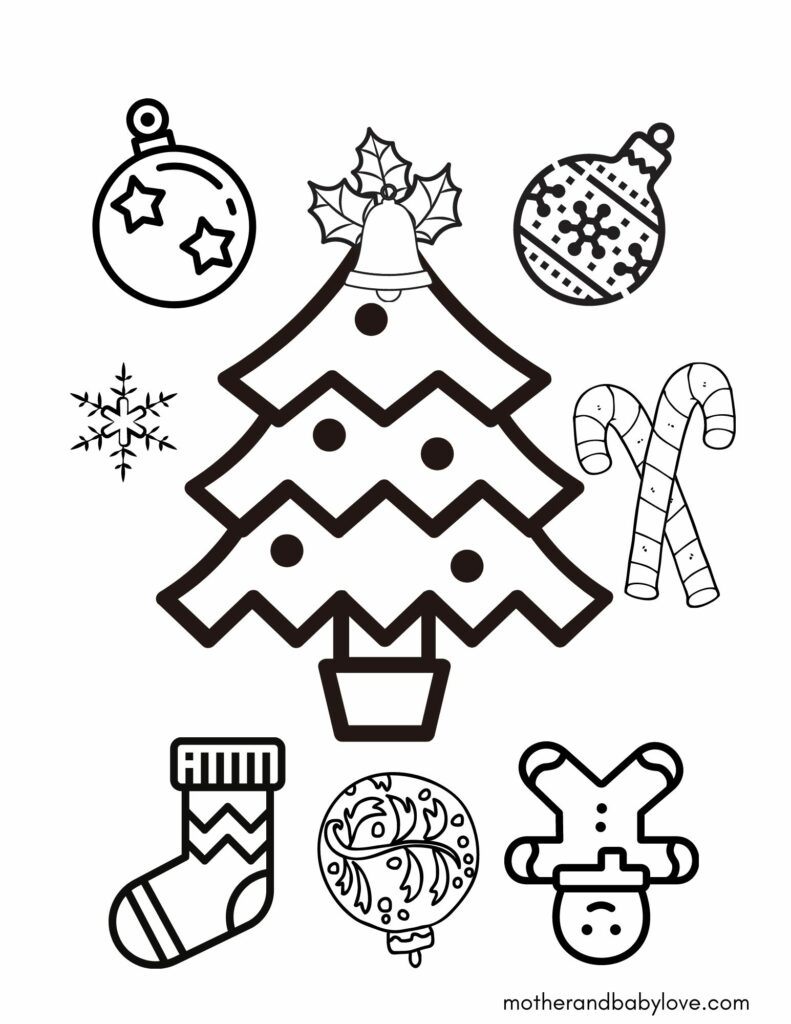 The fourth coloring page Christmas printable also contains various Christmas items. I tried to play around with the bottom three items to make it look like JOY as in "Joy to the world" 😀.
I am hoping you find it as cool as I think it is. No hard feelings if you don't 🙂
Sharing is Caring…
Remember to spread the Christmas cheer by pinning the image below and sharing the post on social media and with your friends and family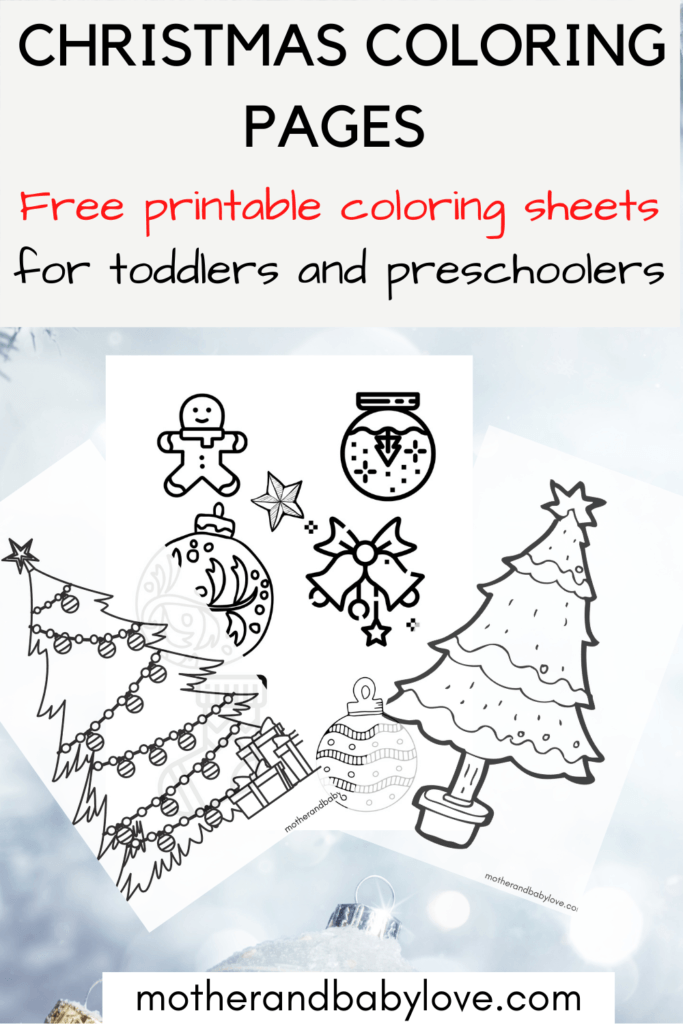 Other Printables you may like: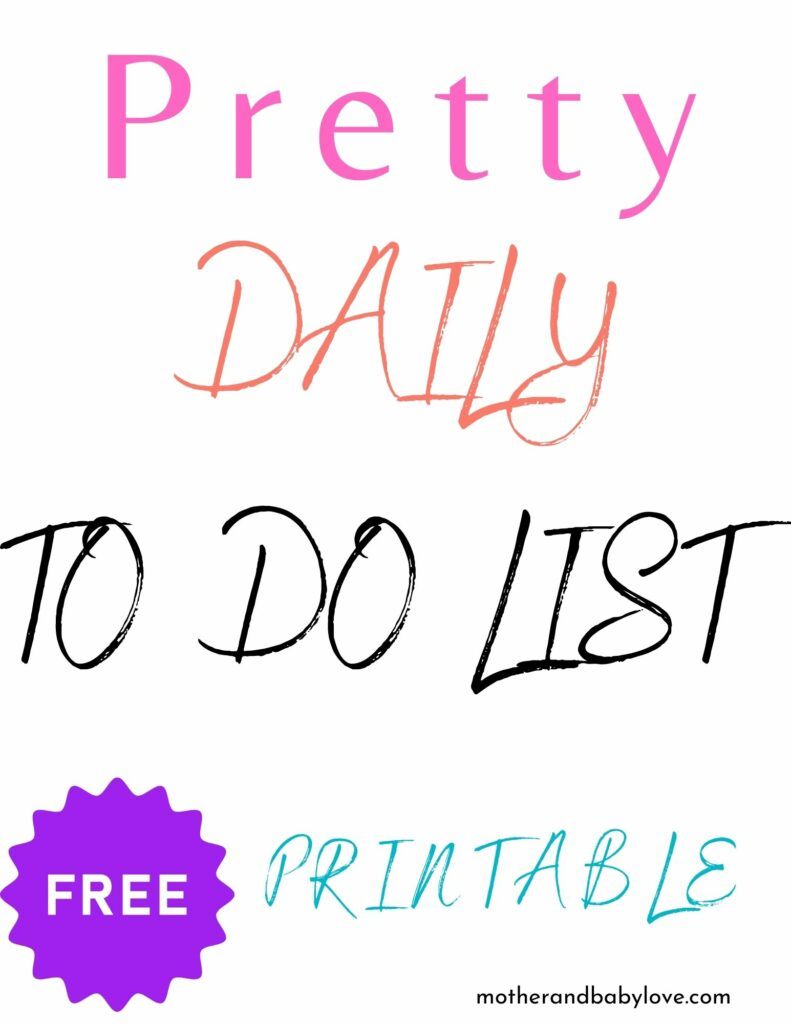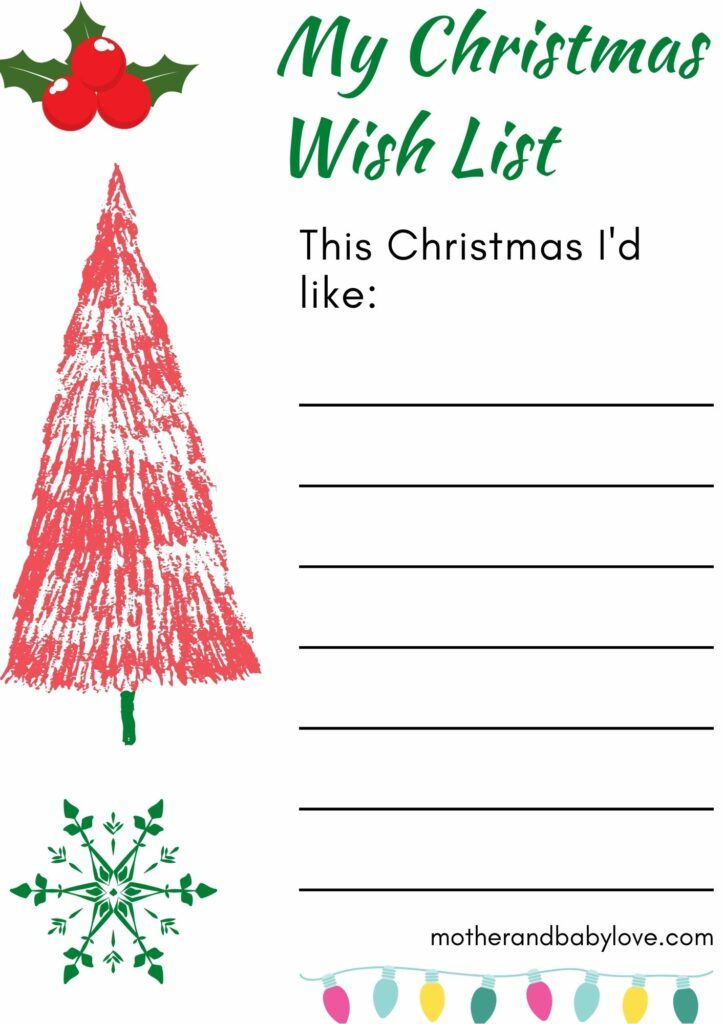 Read Next:
50 Best Self Care Ideas For Mothers