Hey mama, are you wondering what are the essential baby registry items? You know, those items that you truly must-have on your baby registry.
You are not alone.
Choosing what items to add to your baby registry and which ones to skip can be a daunting task, especially for new moms.
Thankfully, many moms have done this before and we are sharing our experiences so that you can benefit from them.
Hopefully, with this post, I can help you eliminate the overwhelm by narrowing down the choices.
Disclaimer: Some links on this page are affiliate links and as an Amazon Associate, I earn from qualifying purchases
Best Baby Registry Choice
In case you are wondering, the amazon baby registry is my top pick for an online baby registry setup. I shared all the perks that come with the Amazon baby registry and tips on how to utilize them in this post.
Related posts: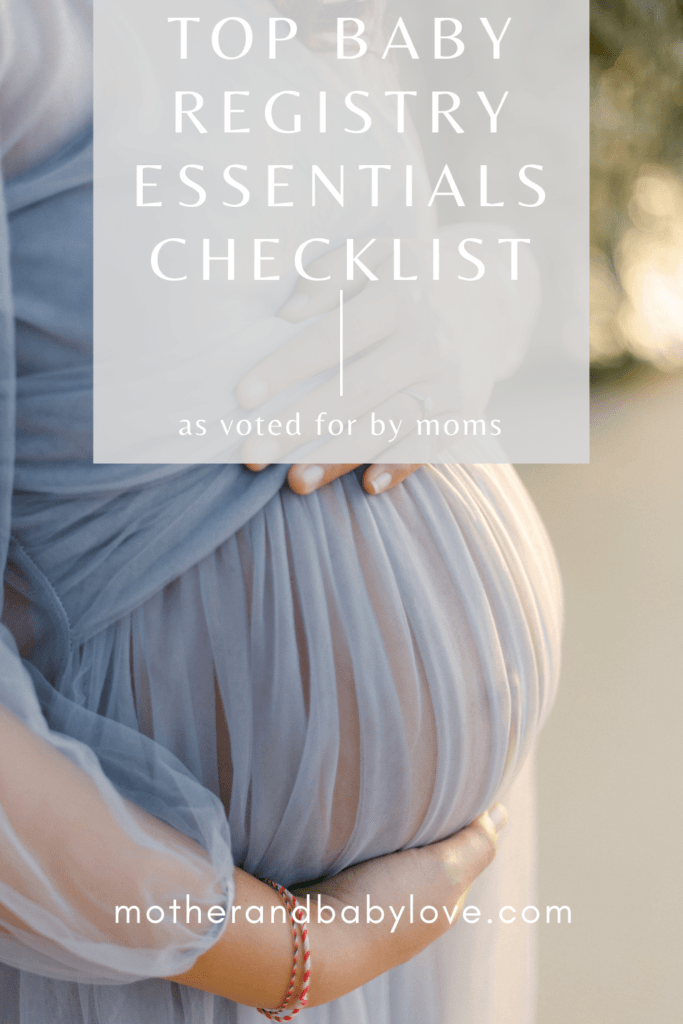 Baby Registry Essentials Checklist
When adding items to your baby registry, you need to cover both baby and mommy items that you will need in different categories.
–>> Shop My Favorite Pregnancy Items<<–
Some of the categories you should cover are:
Sleep essentials – things like bassinets/cribs, crib sheets, sound machines, sleep sack, baby monitor.
Diapering and Changing – changing pads, diapers, diaper bag, changing table, diaper cream, baby wipes.
Travel essentials – travel cot, stroller, baby carrier, car seat.
Feeding essentials – High chair/feeding chair, bottles, nursing pillow, formula, nursing pads, nursing covers, nipple cream, nursing bras, and tank tops.
Health and Hygiene essentials- cotton buds, gripe water, gas drops, baby laundry detergent, diaper pail.
Bath time essentials– Baby bathtub, baby wash, and shampoo, washcloths, hair comb/brush, baby oil, and lotion.
Baby Entertainment essentials – Toys, books, baby swing/rocker, bouncer, play gym
Pregnant and new mom essentials – Prenatal vitamins, pregnancy pillow, belly support band, stretch mark creams.
You can download a comprehensive baby registry essentials checklist here
Award-Winning Essential Baby Registry Items
When my baby girl was a few weeks old, I shared my favorite newborn baby essentials for baby's first week. Later on, I did a complete baby essentials checklist where I also gave my personal recommendations for the baby essentials you need. Definitely, check them out to see the products that I used and loved.
However, I am only one person and I have not tried all the baby products in the world. That means that my suggestions and experiences do have limits.
So when I found out that the results of the What to Expect Mom Must-Have Awards 2020 are out, I wanted to put together a list of the award-winning baby registry must-haves for my readers.
These are the best baby registry essentials as voted for by moms like you and me.
Without further ado, let's meet the winners of the What to Expect's Mom Must-Have Awards 2020
Baby Registry essentials: Pregnancy Items Loved By Moms
Here are the pregnancy items that moms are loving and voted for in 2020.
First Response Early Result Pregnancy Test
This is for you if you are currently trying to conceive. This is the early results pregnancy test that moms are loving.
Nature Made Prenatal Multivitamin + DHA Softgel
I used this Prenatal multivitamin and even have it listed in my favorite pregnancy items list. Love it.
PharMeDoc C Shaped Full Body Pregnancy Pillow
I loved the PharMeDoc U-shaped and going by these awards, the C-Shaped must be just as good.
Baby Registry Items- Sleep Essentials
HALO BassiNest Swivel Sleeper/ Bedside Bassinet
We used the Mika Micky Bedside Sleeper but the Halo has a soothing center with nightlight, vibration, and sound. And, it swivels and rotates 360 degrees to bring the baby closer. I can see why it is an award winner.
Infant Optics DXR-8 Video Baby Monitor with Interchangeable Optical Lens
This baby monitor was also an award winner on Babylist's Best Baby Monitors of 2020. It doesn't use WiFi which is a security concern for a lot of moms and it is quite compact.
Related: Hospital bag essentials checklist
Feeding Essentials
Dr. Brown's Options+ Wide-Neck Glass Baby Bottles
I love Dr. Brown's bottles and I actually got some as welcome freebies when I registered with Amazon and Target. Make sure to claim your welcome box and you may get lucky too.
Graco Floor2Table 7 in 1 High Chair
This Graco high chair is pretty awesome. It converts to an infant floor seat, a booster seat, a big kid table and chair and so much more.
Similac Pro-Advance Non-GMO Infant Formula
The Similac Pro-Advance is another mom favorite. It is said to reduce fussiness, gassiness and spit-up. I personally exclusively breastfed but if you are using formula, this is a brand you may want to look into.
You may also like: Inspirational motherhood quotes
Travel Essentials
Graco SnugRide SnugLock Infant Car Seat
We had this car seat for our baby girl and we loved it. I would totally recommend.
Vista V2 Stroller
I just love how sleek this stroller looks. It includes a bassinet and a full-size seat that can be forward-facing or parent-facing.
Diapering Essentials
Pampers Swaddlers
I am a big fan of Huggies Little Snugglers myself, but it seems the moms have spoken and Pampers Swaddlers carried the day in the awards.
Skip Hop Diaper Bag Backpack
I love backpack diaper bags and this one has everything you need, including stroller straps.
Related: Newborn baby essentials checklist
Baby Registry Essentials
I hope this list has helped you narrow down the essential baby registry items to add to your registry.
Remember to take advantage of the baby registry perks offered by Amazon and if you are not an Amazon Prime member yet, it is a mommy-lifesaver too.
PS: Get the Prime Day Deals here.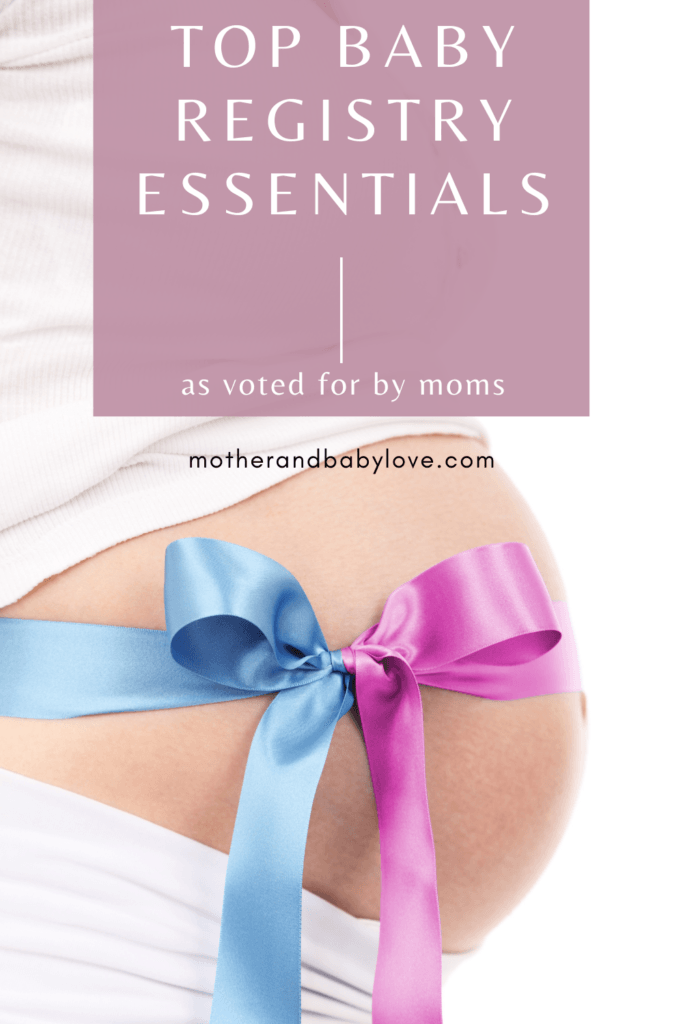 Latest Posts: