Pretty Baby Girl Names Beginning With Letter J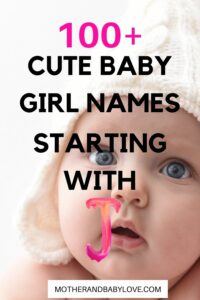 Whether you are looking for chart-topping classic baby girl names starting with J like Josephine, or cute unique girl names like Jordyn, I bet our list of baby girl names that start with J will inspire you.
You will even find rare baby girl names that start with J as well as beautiful girl middle names that start with J.
With over 100 of the best baby girl names on this list, you will be spoilt for choice.
Have fun picking out the perfect name for your sweet bundle of joy.
Disclaimer: Some links on this page are affiliate links and as an Amazon Associate, I earn from qualifying purchases
Beautiful Baby Names For Girls That Start With Letter J
If you prefer super short baby names, not to worry. I definitely included some short and sweet baby girl names starting with J in the list.
Do you want to keep the letter J going in the family? Or it's just a letter that you love and have chosen for your baby girl's name? whichever it is, be ready for the most amazing beautiful baby girl names starting with J.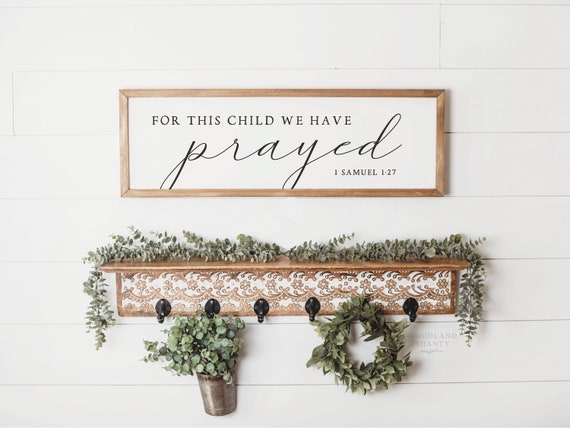 For This Child We Have Prayed Sign Baby Shower Gift
from: Etsy
100 + Cute Baby Girl Names That Start With J
Unique baby girl names starting with J
Jace
Jackson
Jacqueline
Jada
Jade
Jadee
Jadine
Jaelyn
Jaida
Jailene
Jakayla
Jaleah
Jaleesa
Jaleigh
Jalin
Jalisa
Jaliyah
Jamie
Janae
Janay
Janella
Janelle
Janeth
Jania
Janiah
Janice
Janika
Janine
Janiya
Janna
Jantzen (Jan-sen)
Jasmina
Jasmine
Jax
Cute J Girl Names that aren't overused
Jayda
Jayla
Jayleigh
Jaylene
Jaylin
Jayna
Jazlin
Jazlyn/ Jazzlyn
Jemma
Jeneen
Jenesis
Jenna
Jennica
Jennifer
Jerica
Jerika
Jerris
Jersey
Jessa
Jessamy
Jessie
Jetzareli
Jewel
Jexah
Jezybella
Jhenae
Jia
Jillian
Jilliana
Jizelle
Joanne
Jocelynn/Joslynn/Jocelyn
Joella
Johanna
Beautiful Girl Names starting with J
Johnneissa
Joianne
Joie
Joji
Jolene
Jolie
Jonah
Jonalie
Jordyn
Joriana
Josefin
Josephine
Josiah
Josie
Jordani
Journee/Journey
Journi
Jovi
Joy
Joyah
Joyanna
Joyce
Joyelle
Jubilee
Julia
Julianna
Julie
Julienne
Julietta
Juliette
June
Juniper
Jupiter
Justine
Related: 180+ baby girl names that start with K
My favorite unique baby girl name that starts with a J on this list is Janna. According to mom.com, it means God is gracious. It also reminds me of the Swahili word "Jana" which means "yesterday."
What is your favorite baby girl name that starts with J? Let me know in the comment section
If you did not find a J girl name that you like, check out more baby names in the lists below
Still struggling to find baby names that love?
Consider picking a unisex name if you are feeling stuck. We have a nice list of 25 unisex names and their meanings that you can pick from.
This post also contains very helpful tips on finding a name that both you and your partner absolutely love.
Cute baby announcement and nursery decor items for your baby girl
Unicorn Floral Wall Sticker
This handmade vinyl decal has buyers raving over it and you can have it customized to your baby's name.
Just click on the image or the button under it to buy it on Etsy.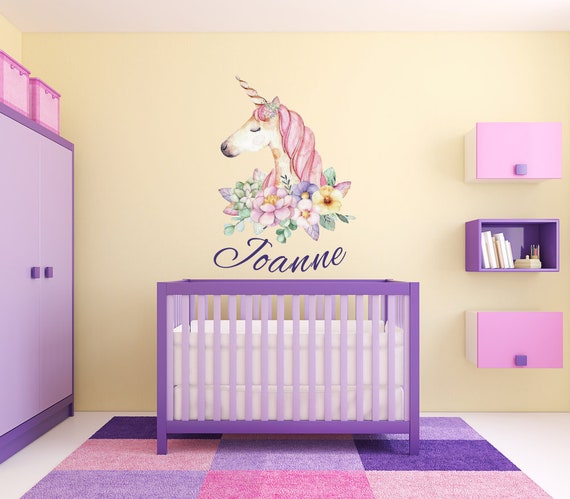 2. Cute Nursery Neon Sign for Kids Bedroom
How beautiful is this neon sign for your nursery? It would also make a perfect baby shower gift.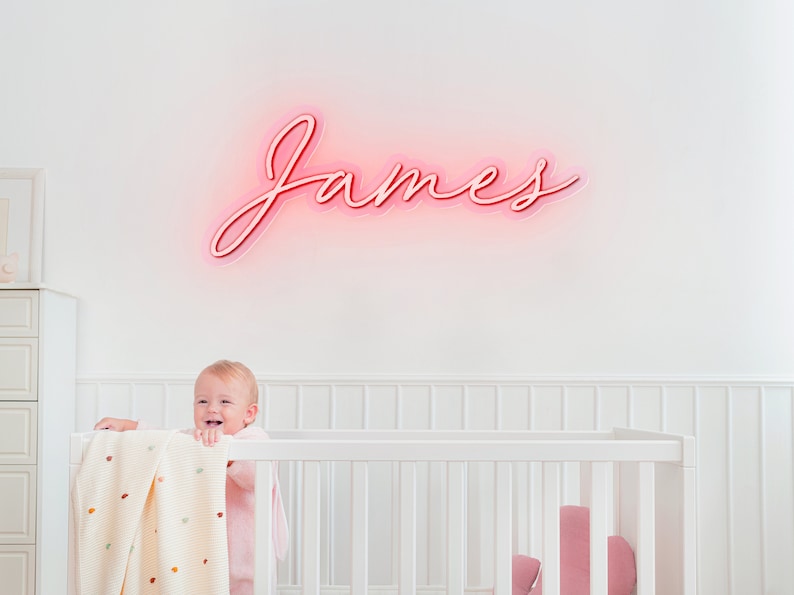 3. Baby name meaning nursery sign
Did you know that Jace means a healer?
Whether your baby's name is Jace or something else, you can have this sign customized with their name and use it for your baby name reveal, and then hang it in the nursery. So cute!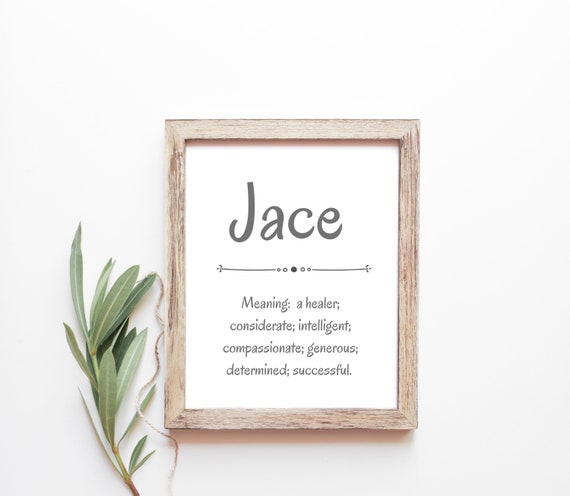 Did you find a cute baby girl name beginning with J that you love? Pplease share in the comments, I would love to hear it!
For more nursery decor items, click here.