Are you searching for gender-neutral baby names that aren't too common? We have a list of some really cool, unique, and rare unisex names and their meanings that are perfectly suitable as baby girl names or baby boy names.
A few of them are popular but most are rare. What I do hope is that as you go through them, you will find at least one that will make your heart sing.
Disclaimer: Some links on this page are affiliate links and as an Amazon Associate, I earn from qualifying purchases.
This list actually contains 25 unisex names but I only included the meanings of the names for the first 10.
If you have a name that you need to find it's meaning, it actually pretty easy to find on Google. Just type the name+ baby name meaning.
I hope you find the coolest gender neutral name for your soon to arrive bundle of joy!
Top 10 Unisex Baby Names (Both Popular and Rare Ones) and Their Meanings
So when I was creating this list of names, I thought it would be pretty cool to include some fun Etsy products with these names. These are baby name cards, onesies which you can use for your birth announcement or name reveal, pegboard buttons, Poster Art and other pretty stuff that you can use to decorate your baby's nursery.
I hope you love them. The images are clickable, so if you like something and would like to learn more about it or purchase it or something like it, click on the image and it will redirect you to Etsy. This website is supported by the little commission I get when you do purchase through my links so if you choose to use the links below to shop, please know that I am very grateful. You don't get charged extra when you use our links to shop. 💛
Okay let's get to the names already.
Unique Unisex Baby Names Starting With A
1. Addison
Addison means Child of Adam or son of Adam. It can be used for both genders and will sound perfect whether you give it to a boy or a girl.
Other variations like Adison, Adyson, Addisyn, or Addyson. Feel free to give it your own spin as you like.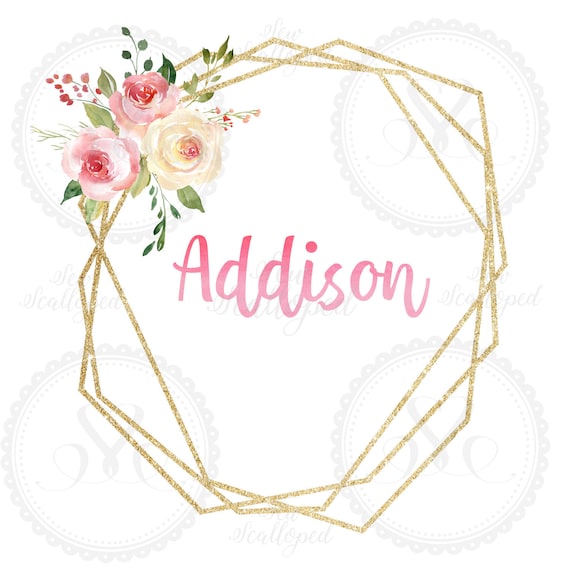 Baby Name Card-Addison
from: Etsy
2. Ainsley
Ainsley means someone from Annesley or Ansley which are places in England. Although I have heard this name used mostly for girls, Ansley is a gender-neutral name and can be used as a male name too.
A variation of this is Aynsley.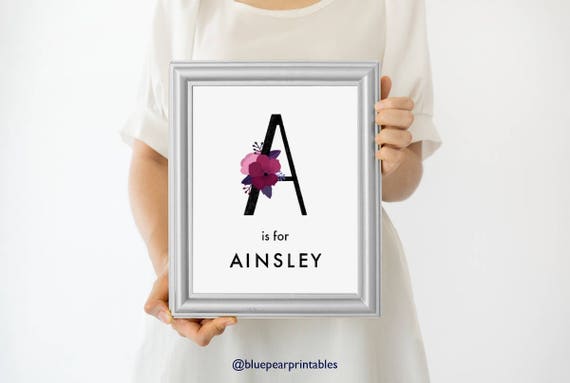 Ainsley Custom Poster Art Art Print Poster Poster Custom
3. Ashton
The name Ashton originates in old English language and means from Ash Tree Town. Other variations of the name are Ashten, Ashtin, Kashton
When I think of this name, the first thought that comes to mind is Ashton Kutcher, the famous American actor. Some notable women called Ashton are Ashton Loclair, a retired gymnast from North Carolina and Ashton shepherd, country music singer-songwriter.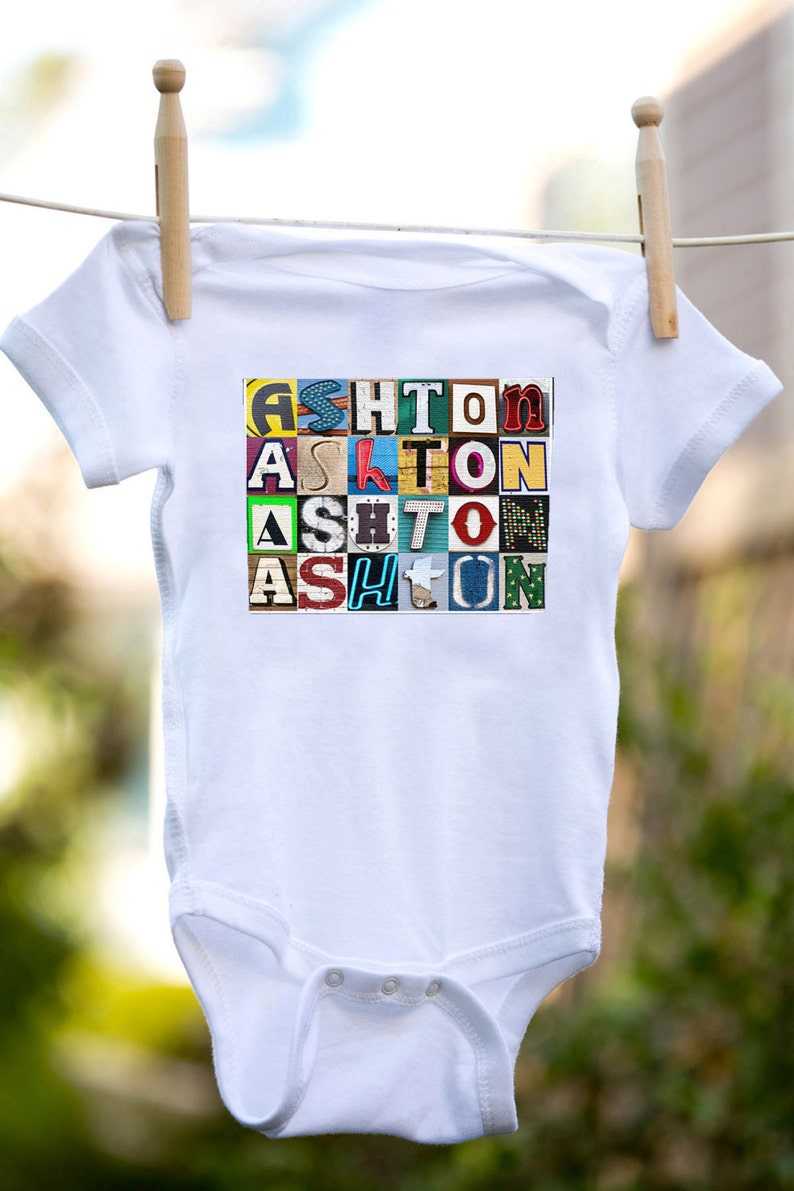 Personalized baby bodysuit featuring the name ASHTON showcased
from: Etsy
This personalized baby bodysuit featuring the name Ashton is such a perfect baby shower gift or for a coming home outfit.
Cute Unisex Names Starting with B
4. Blaire
Blaire means a level field or plain or meadow. It is actually one of those names that I don't hear that often. Its variation is Blair.
When trying to think of famous people named Blaire, I remembered the former Prime Minister of the UK, Tony Blair. I also did a little digging for a female called Blaire and found Blaire Hiller a University of Kentucky Volleyball Alumna.
Whether you chose to name your son or daughter Blaire/Blair, they will have some great namesakes to look up to.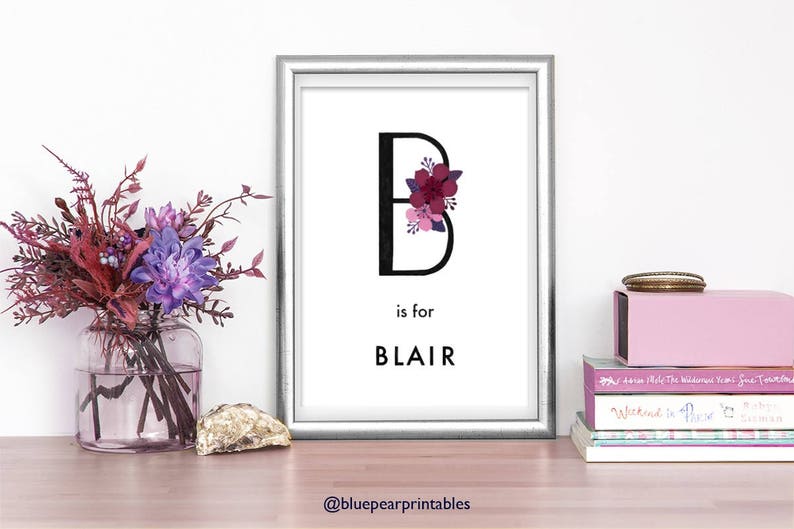 Blair Customized Art Poster Wall Art Kids Poster Floral Wall
from: Etsy
5. Blake
Blake means pale blonde or dark hair or skin.
I am a big fan of The Voice TV show so the first "Blake" I thought about was, of course, Blake Shelton, country musician and the longest-running coach at The Voice. For the female version of the name, there is Blake Lively, an American actress known for her role in the drama series, Gossip Girls.
And how beautiful is this wooden name sign for the nursery?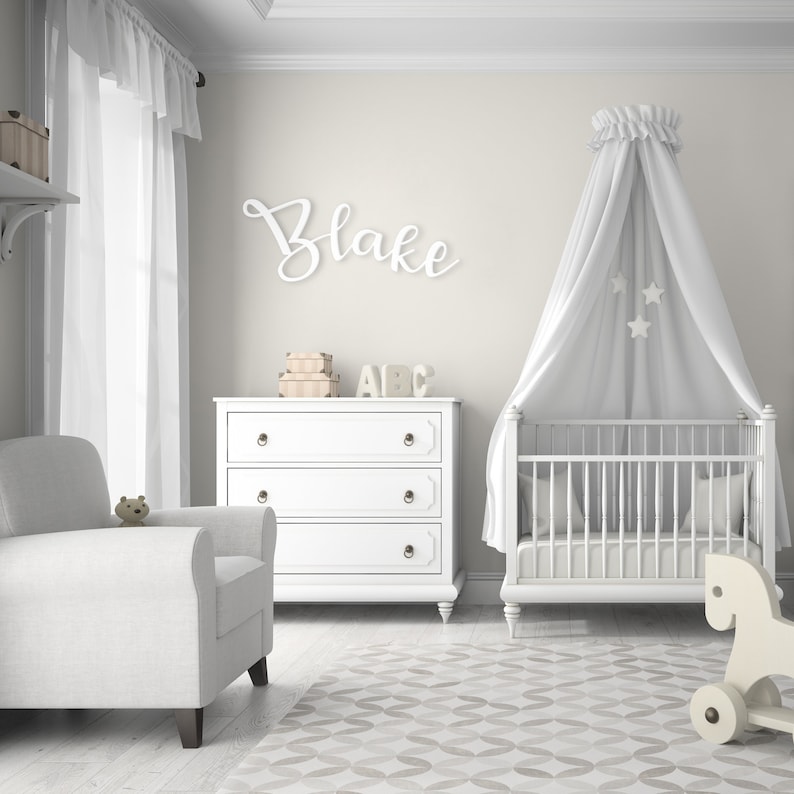 Custom Wooden Name Sign Personalized wood name sign
from: Etsy
Cool Gender-neutral Baby Names Starting with C
6. Cassidy
Cassidy means clever one or one with curly hair. Some variations of the name are Kassidy, Cass, Cassie, Cassy, or Casey.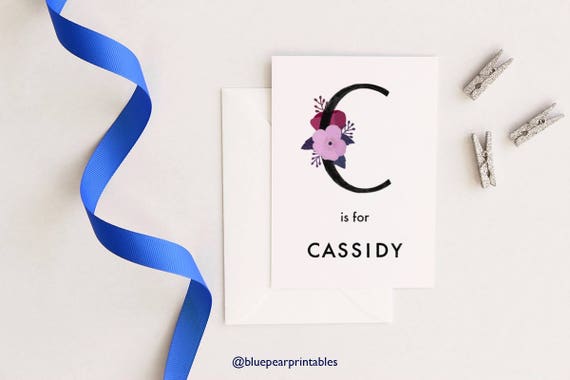 Cassidy Personalized Stationary Poster Wedding Favor Kids
7. Charlie
Charlie means free man (or woman😉). It can be used for both genders though and I think it would make a really cute girl name. I know a number of male "Charlies" in real life but I keep thinking it would be so sweet on a girl!
Some variations of the name Charlie that you can use are Charli or Charly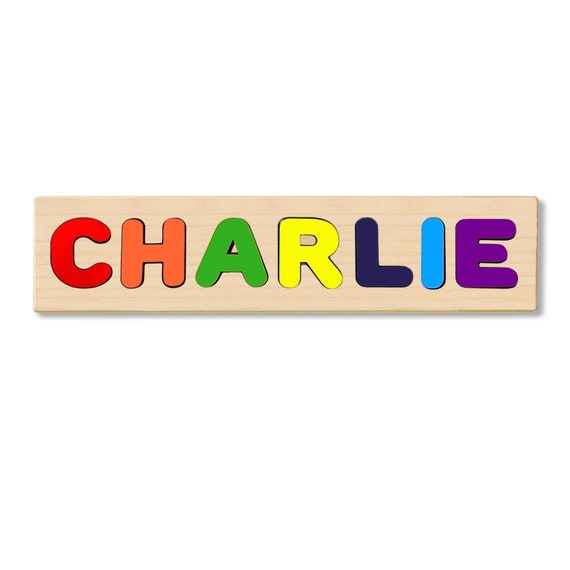 Wooden Personalized Name Puzzle Choose up to 12 Letters
from: Etsy
Beautiful Unisex Baby Name and Meaning
8. Morgan
Morgan originated from Wales and means bright sea. I love the name Morgan but partially it's because one of my favorite people on Instagram is Morgan Harper Nichols. Her art and poetry have carried me through so many seasons, now I just love that name. By the way, if you love poetry, her book, "All Along You Were Blooming" is absolutely awesome. It's a staple on my coffee table.
If you need a male "Morgan" name inspiration think Morgan Freeman the actor with a distinctive voice that we all can't seem to get enough of.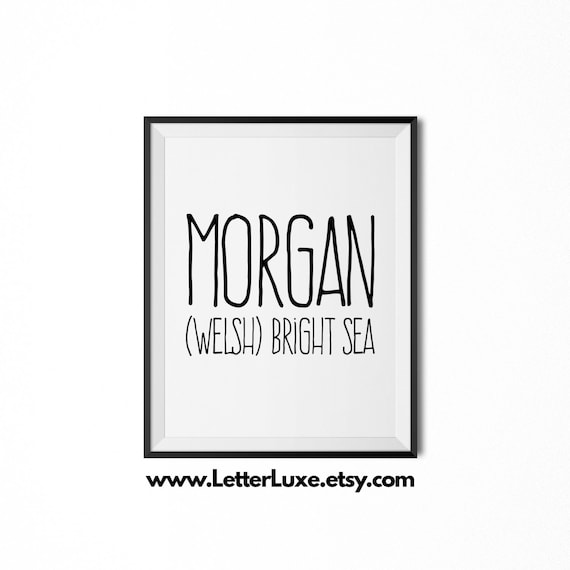 Morgan Name Meaning Art Printable Baby Shower Gift Nursery
from: Etsy
And these pegboard buttons were too pretty for me not to share.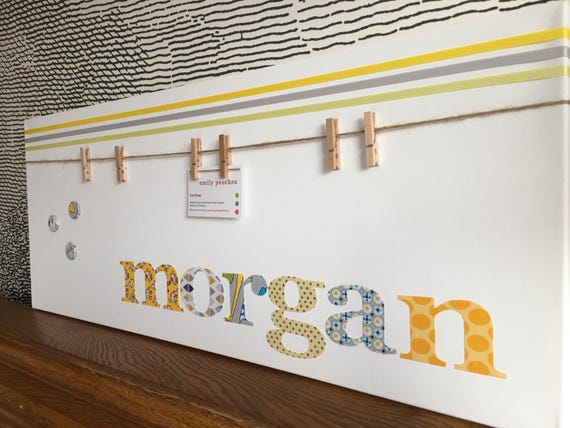 Personalised peg board buttons morgan
from: Etsy
9. Riley
Riley means lively, courageous brave, or valiant. It is a gender-neutral name with such a wonderful meaning.
Some of its variations are Rileigh, Ryleigh, Rye, Reilly, Reilley, and Ryley. It is a quite popular baby name in the US. In fact it is the 28th most popular name in US births according to the social security popular baby names list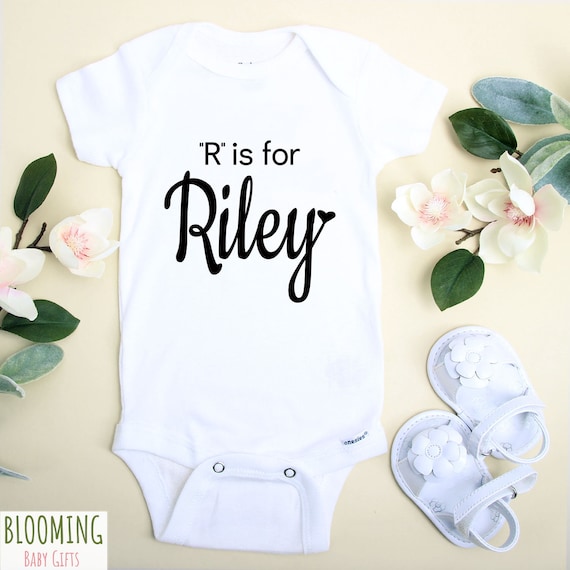 R Is For Riley Onesie® Pregnancy Announcement Birth
from: Etsy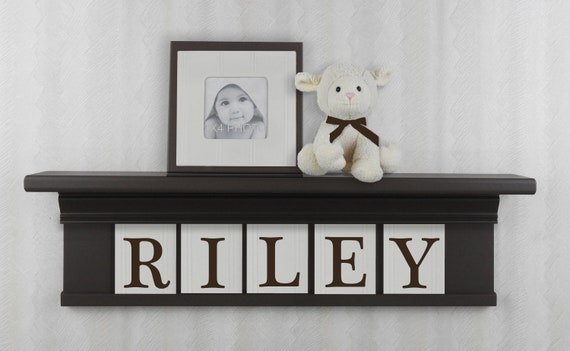 Shelves on Wall for Nursery Personalized Baby Name Sign
from: Etsy
Rare Unisex Baby Names with Cute Nicknames
10. Skyler
Skyler means noble scholar.
You can shorten it to Sky or Skye. Other variations are Skylar or Skyllar. I think as a unisex name it's a strong contender both as a girl name or boy name.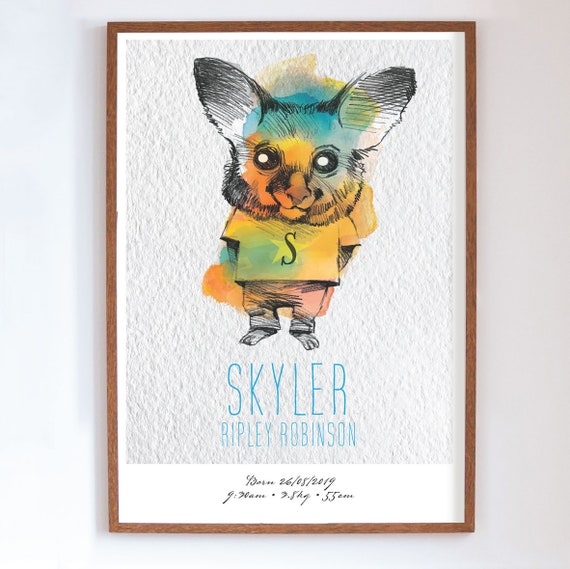 Printable 'SKYLER' POSSUM Customised Poster Full
from: Etsy
Unique and Trending Unisex Baby Names For 2020 & 2021 – VIDEO
Before I share the rest of the names in my list, here is a video I found that contains trendy baby names for more ideas.
More Gender-Neutral Names To Pick From
Finley
Francis
Harley
Henry
Jamie
James
Logan
Oakley
Parker
Piper
Quinn
Reid
River
Sage
Sutton
Still didn't find a gender-neutral name you like?
If you did not find the perfect gender-neutral name, you can choose to select a set of baby boy names and a set of baby girl names and then use the appropriate set when the baby arrives. I have a list of 200+ Cute Baby Names for Girls That Aren't Overused and 300+ Unique names for Boys that are very popular and you can even download the printable copies.
You can also find more baby name ideas here:
I was too impatient to wait to find out the gender at birth for both my children but I think it would be such a sweet surprise if you choose to wait until the baby is born to find out. I know a few of my friends who waited and they say it was a wonderful surprise. Are you choosing to wait until birth to find out the gender?
If you can be able to overcome the temptations from gender reveals and gender-themed baby showers, go for it mom. What you should not do though, is go to labor before you pack your bags and get the baby stuff you need ready.
What are your favorite gender-neutral names?