I promised that I would share some beautiful girl middle names for Olivia and this post is me keeping that promise.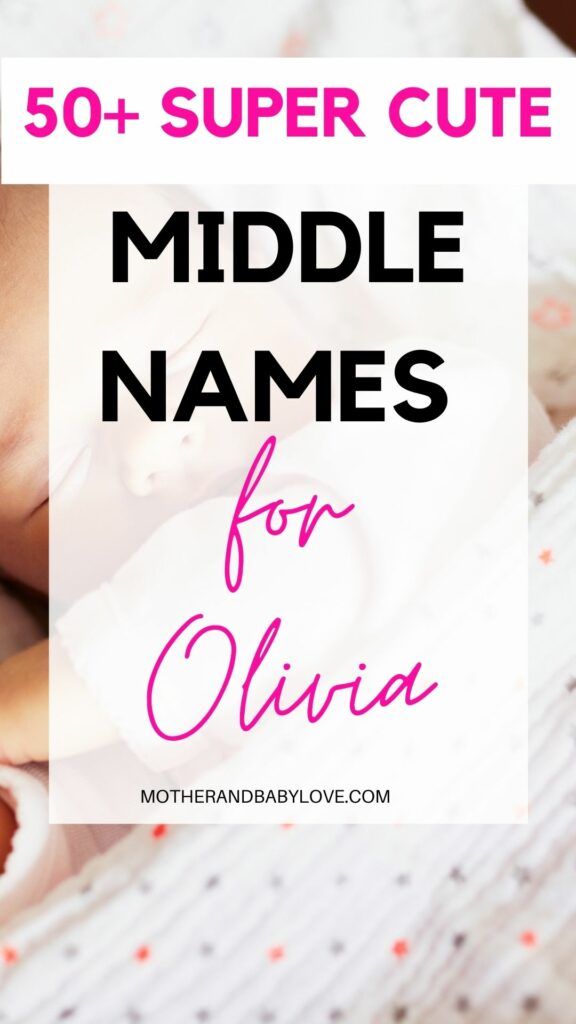 You have finally agreed on a first name for your baby girl and Olivia is your pick, but now you need a cute middle name for Olivia. Look no more, we got you.
But before we get to the middle names, did you know the meaning of the baby name Olivia? Let's see what it means.
Disclaimer: Some links on this page are affiliate links and as an Amazon Associate, I earn from qualifying purchases
Meaning behind the name Olivia
According to verywellfamily.com, Olivia is a Latin name meaning "olive tree" and the feminine alternative to the boy name Oliver.
The meaning of the name Olivia is derived from the olive tree symbolism and it means an emblem of peace, fruitfulness, and dignity. Just like the olive tree.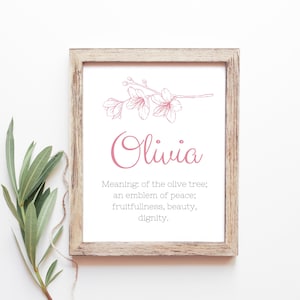 This printable baby name meaning nursery sign would be a great addition to baby Olivia's nursery room decor. It can also make for a perfect baby shower gift.
Related: Essential baby registry items as suggested by moms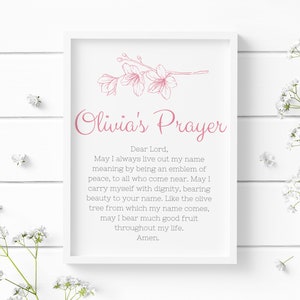 Olivia's Prayer Custom from Name Meaning Baby Names
I also found this amazing Olivia's Prayer printable that is inspired by the meaning of the name Olivia and I could not resist sharing it with you. I hope you love it as much as I did. Also, it's another great baby shower gift idea.
Now that we know the meaning and some cute printables to go with it, shall we get to the most beautiful baby girl middle names for Olivia?
Let me know which one you like best in the comments section.
Best Girl Middle Names that go well with Olivia
Olivia Middle Names Starting with A
The Cutest Girl Middle Names Starting with B for Olivia
Bea
Blair
Blayke
Breanne
Brook
Also read: The best fall pregnancy announcement ideas
C Middle Names for Olivia
Best Baby Girl Middle Names for Olivia Starting with D
>
Olivia Middle names Starting with E
Middle names that go with Olivia starting with G
Related: The cutest pregnancy announcement shirts
Girl names starting with H that are great second names for Olivia
Super-Cute Girl Middle Names starting with J
Jade
Jane
Jean
Jo
Josephine
June
Second name for Olivia starting with K
Related: Sweet baby girl names starting with K
Unique L middle names for girls that will go well with Olivia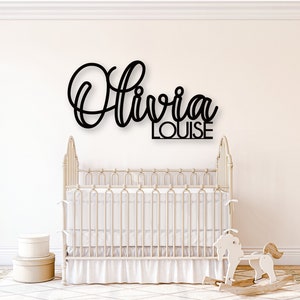 Personalized Stacked Wooden Two Name Sign for Nursery
Girl Names that start with M
Good Middle Names for Olivia starting with N
Must read: Newborn baby essentials + printable
P Middle name for girls
Cute Girl Middle Names for Olivia that start with R
Rae
Rain
Raye
Rayne
Rebekah
Rene
Renee
Rose
Girl Middle Names for Olivia starting with S
Sage
Sanaa
Scarlett
Shae
Stone
Sue
Beautiful Middle Name for Olivia starting with W
Also read: The No-Fluff printable hospital bag checklist- FREE
Aren't they lovely? Looks like R is the winning letter on the list but whichever name you loved, I hope you got your pick from the list.
Before you go, how about we do some stuff that is actually fun?
Cute Nicknames for Olivia
If you are anything like me then you absolutely love playing around with your baby's name to get the perfect nickname for them and Olivia is no exception.
I have a few ideas of some nicknames for Olivia that you can pick from below.
Livia
Livie
Liv
Livvy
Livy
Olive
Ollie
Oli
Related: 40 Baby girl middle names that start with P
Beautiful Custom Name Signs for Olivia
This post cannot be complete without me sharing some beautiful custom name signs with you. Baby name signs are one of those things that are essential for the nursery decor and I am here to show you a few options.
Feel free to click on whichever image appeals to you and it will redirect you to the website where you can shop. Thank you for using our affiliate links.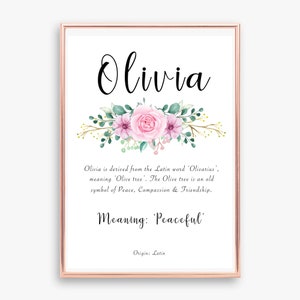 Olivia Name Meaning digital print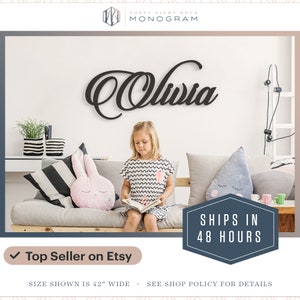 Wooden Custom Name sign 12 to 55 wide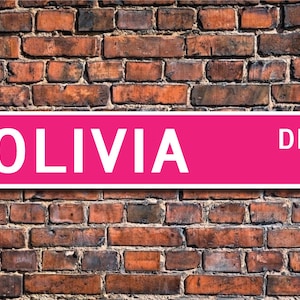 Olivia custom street sign- metallic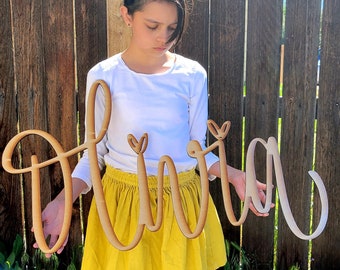 Large Name Sign Wood Name Sign Painted
from: Etsy
More cute stuff for baby Olivia and her mommy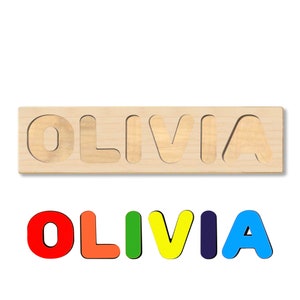 Wooden Personalized Name Puzzle Choose up to 12 Letters
from: Etsy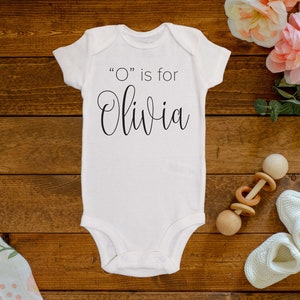 O is for Olivia custom baby name Onesie©/Bodysuit
from: Etsy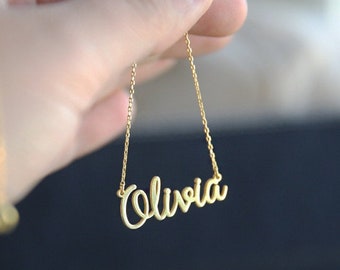 Gold Name Necklace- olivia
How cute is this decorative case with a pink baby name Olivia lettering and a cute floral pattern?
For more Olivia themed stuff click on this link
Please share your favorite middle name for Olivia and your nickname of choice in the comments below.