A baby's name is a long-lasting decision. I have created a list of more than 300 baby names for boys to help you in choosing your baby's name in 2020.
It will stick with them all through childhood and go with them to the workplace and possibly continue in the family line for generations. It is no wonder that you have to put so much energy into this decision as a parent.
By the way, for my pregnant mamas:
Disclaimer: Some links on this page are affiliate links and as an Amazon Associate, I earn from qualifying purchases
You can also find cute baby names for girls here and if you prefer old-fashioned names, you can find them here too.
Okay, that's out of the way. Let's get to the top baby names for boys in 2020 that you can pick from.
I know that different people have different preferences when it comes to naming. Some people like extremely unique baby names for boys, others want more traditional/old-fashioned baby names. Some want biblical names, others want baby boy names that are as short as possible.
That is why for this list, I put together a mix of both modern and traditional baby names, long ones and short ones, religious names as well as non-religious ones. Some of them are more common boy names while others are extremely unique. There is definitely something for everyone!
Related: 90 timeless vintage baby boy names that are perfect for today
Choosing Baby Names For A Boy In 2020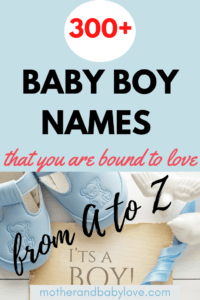 I know a lot of people like to keep a running list of names and then go through it from time to time to eliminate and narrow down the pool of names to choose from.
With this in mind, I created this list in pdf format which you can download and either print it out and check off the names by hand, or you can just keep the soft copy for reference in case there is a name you want to come back to at a later date.
Choosing a baby's name is an important decision so, feel free to take your time. Whether you are the last-minute kinda mama, in a hurry to find a name because the baby is already here 🙂 or you want to be prepared way in advance, I am sure you will find this names list for baby boys to be useful.
Baby Boy Names List: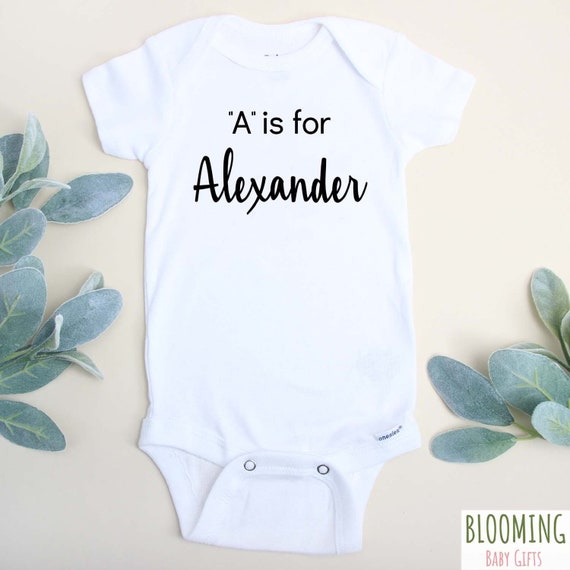 A Is For Alexander Onesie® Pregnancy Announcement Pregnancy
Names Starting With A
Abner
Agustin
Aiden
Aiken
Alan
Alexander
Allen
Anderson
Andrew/ Drew
Arthur
Ashton
Ashur
Atlas
August
Austin
Axel
Baby Names for Boys Starting With B
Banjo
Barrett
Bauer
Beckett
Benjamin
Blake
Bodie
Boone
Bower
Brady
Brennen
Brian
Brock
Brodie
Bronwyn
Brooks
Bryant
Bryce
Bryson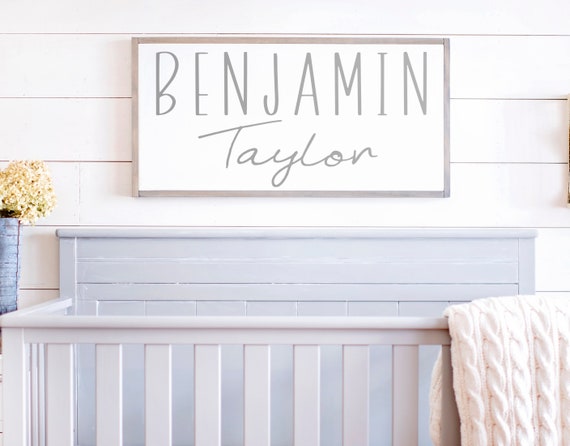 Nursery Name Sign Baby Name Sign Nursery Name Sign Wood
from: Etsy
Boy Names With Starting With C
Cade
Caden
Caleb
Calvin
Camden
Carter
Casey
Cash
Charlie
Chase
Christian
Christopher
Clark
Clayton
Cody
Coen
Cohen
Cole
Coleson
Colton
Colvin
Connor
Conrad
Conway
Cooper
Corbin
Cotton
Crew
Crosby
Cruz
Names Starting With D
Daniel
Darius
Darrell
Dash
David
Davis
Dawson
Dax
Deacon
Declan
Delaney
Denton
Derek
Dexter
Donal
Cute Boy Names Starting With E
Easton
Eden
Eli
Elias
Elijah
Elisha
Elliott
Ellis
Elon
Elvis
Emmett
Emory
Endurance
Ethan
Everett
Ezekiel
Ezra
Names Starting With F
Felix
Finley
Finn
Fisher
Fletcher
Flynn
Foster
Franklin
Related: 90 timeless vintage baby boy names that you will love today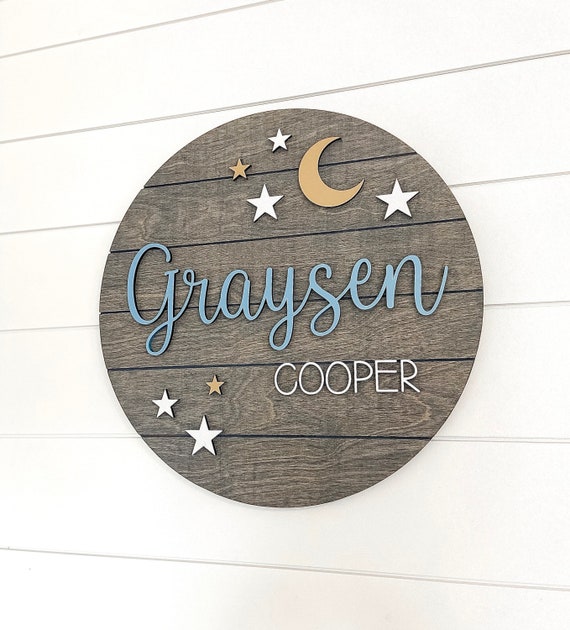 Names Starting With G
Gabe
Gage
Galen
Garrett
Gaven
Gentry
Gideon
Gilead
Grady
Grant
Gray
Graysen
Gunnar
Names Starting With H
Haddon
Hamish
Harrison
Harvey
Hatcher
Hayes
Hendricks
Henry
Holden
Holland
Hosea
Hudson
Huxley (Hux)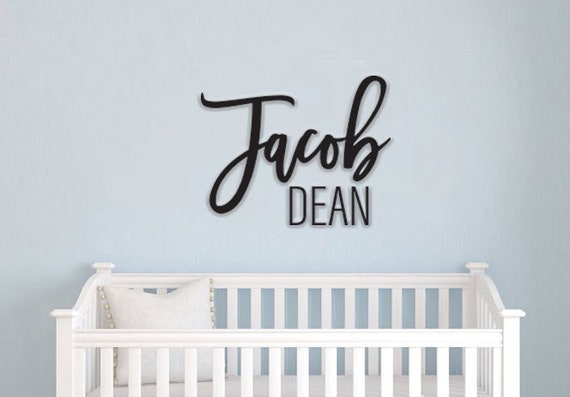 Custom Name Sign First & Middle Name. Personalized Name Sign
from: Etsy
Names starting With I
Ian
Iason
Iker
Isaac
Isaiah
Israel
Ivan
Ignacio
Ira
Names starting with J
Jace
Jackson
Jacoby
Jakes
James
Jamison
Jase
Jasper
Jaxon
Jayden
Jaydin
Jensen 
Jericho
Jesse
Jett
Joah
John
Jonah
Jordy
Josiah
Judah
Judd
Jude
Unique Boy Names Starting With K
Kean
Keegan
Keagan
Keith
Kellan
Kelly
Kian
Kimber
Kipton
Kirk
Knox
Kodi
Kolby
Korbin
Kruz
Kylen/ Kylan
Kyler
Kyro
Baby Boy Names Starting Letter L
Lawson
Layton
Ledger
Lee
Leland
Lennox
Leo
Leon
Levi
Lincoln
Lino
Lio
Logan
Lou
Luca
Luke
Luther
Lyric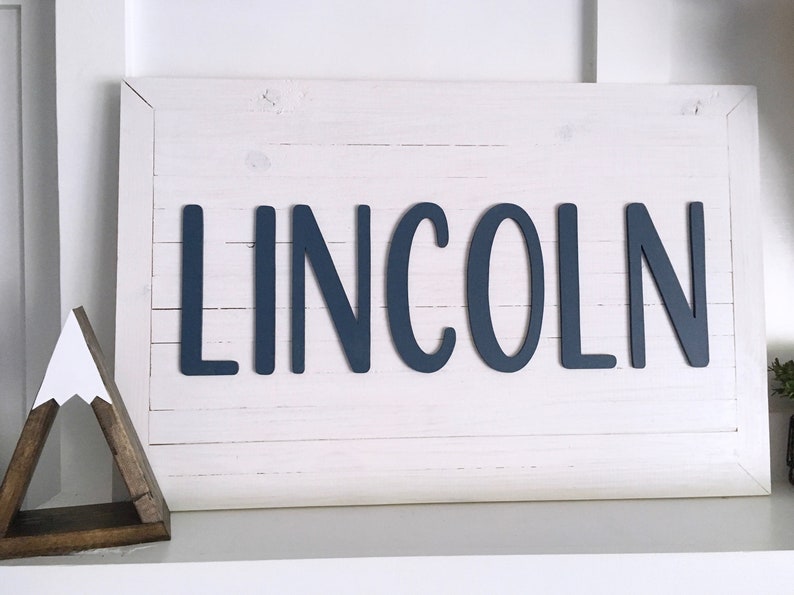 20×30 Name Sign Nursery Sign Custom Name Sign
from: Etsy
How cute is this baby name sign though?
Names Starting With M
Mace
Mack
Maddox
Magnus
Malachi/ Malakai
Malone
Mark
Maximus
McCoy
McKay
Merritt
Micah
Michael
Mika
Miles
Milo
Myer(unisex)
Myrwood
Boy Names Starting with N
Nash
Nathan
Nathaniel
Nehemiah
Nixon
Nolan
Nygard
Baby Names for Boys Starting With O
Oliver
Ollie
Omar
Owen
Omri
Oscar
Oren
Oswin
Otis
Otto
Osmond
Oz
Orlando
Octavius
Obadiah
Oeton
Olaf
Baby Names For A Boy Starting With Letter P
Pate
Patrick (Pat)
Pax
Pierce
Presley
Preston
Baby Boy Names Starting With Q
Quinn
Qasim
Quantum
Quincy
Quinton
Quamir
Quron
Quante
Quinnlan
Quartez
Boy Names Starting With R
Ramsey
Reaves
Reece
Reed
Reid
Reif
Reef
Reese
Rheis
Rhett
Rhys
Richard
Rickon
Riggs
Riley
Rohen
Roman
Ronan
Ronin
Rorian
Rory
Rose
Russell
Ryan
Ryker
Rylan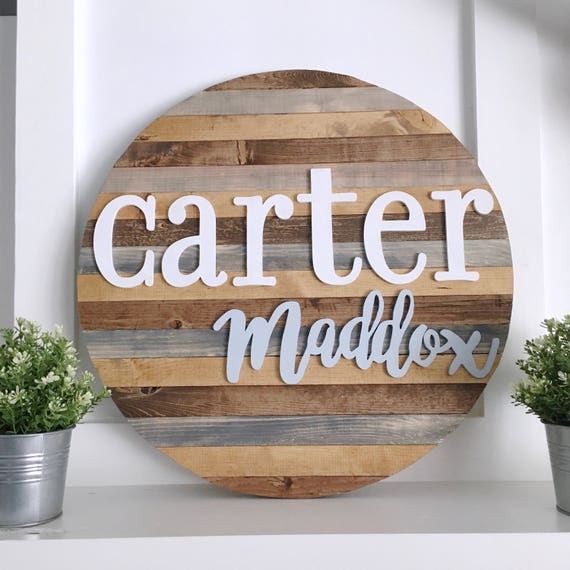 24 Pallet Round Name Sign Wooden Name
from: Etsy
Baby Boy Names Starting With S
Savage
Sawyer
Senna
Shepherd
Silas
Soren
Steele
Sterling
Sullivan
Sutton
Names For Boys Starting With T
Talon
Tamana
Tanner
Tate
Theodore
Titus
Tobias
Todd
Toni
Trent
Troy
Truett
Truitt
Ty
Names Starting With U
Udo
Uberto
Usher
Uriah
Uriele
Urban
Upton
Uhuru
Uther
Utah
Usain
Uri
Names Starting With V
Vance
Vanden
Vasile
Vasily
Victor
Viking
Vincent
Vince
Virgil
Villian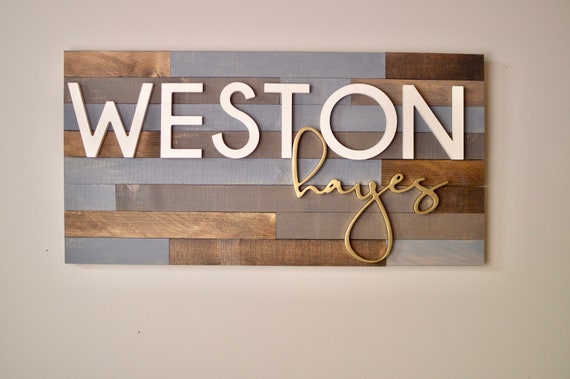 Boy Names Starting With W
Wade
Walker
Warren
Wells
Weston
Wilder
William
Wyatt
Boy Names Starting With X
Xavi
Xavier
Xander
Xavion
Xerxes
Xoan
Xoese
Xu
Xurxo
Names Starting With Y For A Boy
Yuri
York
Ysrael
Yosef
Yadiel
Yael
Yassin
Names Starting With Z For A Boy
Zacchaeus
Zane
Zayn
Zechariah
Zion
Ps: Download my FREE maternity hospital bag checklist here.
Did I miss Any That You love?
It's amazing how many cute baby boy names there are. Surely there 's a cool name for every baby. Did I miss any name that you really like? Let me know below.
My favorite names from this list are Miles and Zion.
Don't forget to share this list with your friends who are expecting.
Pin it!