When you are pregnant, your body is constantly changing day after day.
From the breasts becoming tender to a constantly growing baby bump, these changes might make it uncomfortable to sleep on your side which is the preferred sleep position in pregnancy.
These highly-rated pregnancy pillows come in to help you reduce this discomfort.
Disclaimer: Some links on this page are affiliate links and as an Amazon Associate, I earn from qualifying purchases
For this post, I picked only the highest rated pregnancy pillows on Amazon in each category with amazing reviews and the best ratings.
No matter what stage of pregnancy you are in and what your preference might be, there is a pillow for everyone.

Here is the pregnancy pillow that I personally used and loved
If you keep scrolling, you can see all the pros and cons of each pillow in detail but here is a summary if you just want a quick overview. See the top-rated pregnancy pillows from each category below and choose the perfect maternity pillow for you.
Summary of The Top-Rated Pregnancy Pillows on Amazon For Every Sleeping Style
If you don't have time to go through the whole post, here are the Amazon links to all the top maternity pillows on Amazon covered in this post:
Do Pregnancy Pillows Really Help?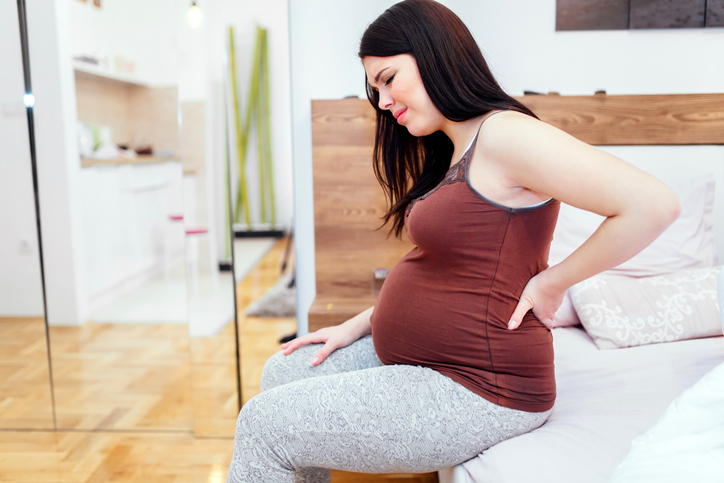 Pregnancy pillows will help to alleviate muscle soreness which increases as your bump grows. They can also help with back pains which become very common especially in the third trimester of pregnancy. 
They are designed to ease the discomfort that comes with pregnancy and help you to sleep better. Most of them will support your belly while others target your hips or your back to make you comfortable. 
Safe sleep positions
According to the British Journal of Obstetrics and Gynaecology, there is a link between a mother's going-to-sleep position and her likelihood to have a stillbirth after 28 weeks.
It is therefore recommended that you sleep on your side during pregnancy. The chances of having a stillbirth increase in mothers who fall asleep on their backs. This is because sleeping on your back can cause your uterus to put pressure against blood vessels and restrict the blood flow to your heart and your baby's heart. 
Sleeping on your side is best to prevent blocking blood flow to the baby (the left side is ideal).
Putting a pillow under your hip and shoulder or using a pregnancy pillow helps eliminated this concern as you only need to be slightly slanted to keep your uterus off the vessels. 
When should you buy a pregnancy pillow?
When you should buy a pregnancy pillow really depends on your sleeping habits as well as your preferences.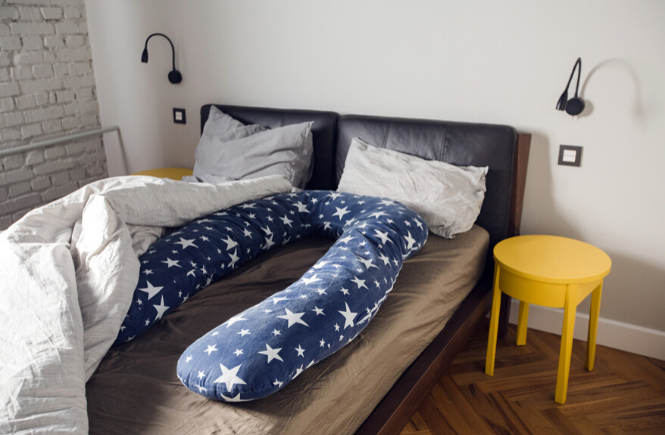 For stomach sleepers, the sleep struggle may start early during the first trimester because of the discomfort that comes with sore breasts. If this is the case for you then you may need to buy a pregnancy pillow as early as in the first trimester. 
For back sleepers, you should be starting to shift to sleeping on your side by the second trimester because the increasing weight around your midsection can hinder circulation. A maternity/pregnancy pillow is very helpful for keeping you off your back. 
For side sleepers, as your weight increases in the second and third trimester, you may start having aches and pains. Pillows offer the needed support and ease your discomfort so that you can have a good night's sleep. 
Types Of Pregnancy Pillows
Pregnancy body pillow – A body pillow is long and narrow and does not have contours. It is meant to be cradled between your knees and is good for supporting your back, legs, and tummy. They are typically the size of your body, relatively inexpensive and are useful for both pregnant and non-pregnant people.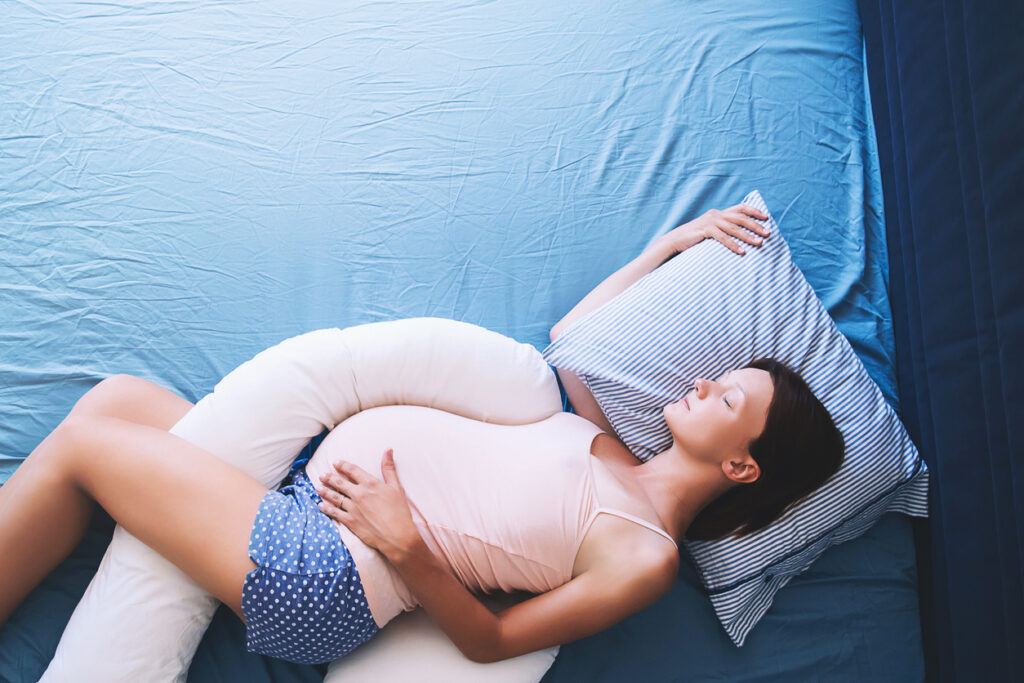 U-shaped pregnancy pillow – These pillows offer great tummy and back support. They can easily be molded into any shapes and can take on several functions. You can position it for reading, nursing or even watching TV.
C-shaped pregnancy pillow – It typically takes up less space than the U-shaped maternity pillow. The C-shape will help you stay sleeping on your side and can be especially useful to back sleepers who need to stay on their side during pregnancy.
Pregnancy wedge pillow – It is much smaller and less expensive. It is meant to target and support either your bump or your back. It is very portable and you can even use it to support your back while traveling or watching TV.
Side sleeper pregnancy pillow – A side sleeper pillow is designed to provide support to your back and your belly. It is perfect for back sleepers as it will help you stay on your side all night.
Contoured pregnancy pillow – These pillows are designed to encircle your whole body and they are contoured to take the natural shape of a pregnant woman. They support your head, neck, tummy, and legs to improve your posture when sleeping.
Inflatable pregnancy pillow– The inflatable pillow is large and usually designed for stomach sleepers. It gives you a chance to sleep on your stomach safely when pregnant. You can use it with or without a regular pillow and it is also very multi-functional.
The Snoogle is a top-rated pregnancy pillow with tons of positive reviews. It is designed to wrap your entire body from your head to between your legs. Because of this, it can provide great support for the hips, back, neck and tummy.
Pros:
The Snoogle is awesome, especially for back sleepers. It will ensure that you don't sleep on your back.
Since the pillow wraps around your body, you do not have to move it at all when turning. 
It has a removable cover that is also machine washable
Cons:
The cover is difficult to put back on after washing.
It is big and can be bulky. 
The snuggle-pedic has a breathable cover that keeps you cool through the night. The cover is soft with a luxurious feeling and the pillow's moldable memory foam conforms to support your body for comfortable sleep. 

Pros:
the snuggle-pedic hits a great balance between firmness and fluffiness. One reviewer praised it for helping her sleep so well with no back pain.
It is machine-washable and you can buy an organic cotton body pillowcase for it. 
It is hypoallergenic, dust mite resistant and eco-friendly
Cons:
Some people find it to be large and cumbersome.
This C-shaped pillow will support your head, neck, back, hips, and knees with its wrap-around design. It eliminates the need for several pillows and helps to relieve pregnancy back pains. You can also use it for multiple functions including reading, watching TV and even as a nursing pillow.
Pros:
It provides support for your back and tummy at the same time.
Most people find it to be soft and comfortable.
The cover is easy to put back on after a wash.  
Cons:
Some reviewers found the polyester filling to be lumpy and uncomfortable after several weeks of use.
This U-shaped pregnancy pillow is designed to follow the natural shape of your pregnancy. It provides pain relief from back pain and reduces leg swelling for a comfortable sleep.
Pros:
Does not take up too much space, fits half the bed in a queen-sized bed.
The cover is machine washable.
Available in a variety of colors  to choose from
Cons:
It's not very firm, so some people may find it flimsy and not very supportive.
The Boppy side sleeper has two connected pillows that provide the perfect support for your bump as well as your back. It is very helpful to back sleepers as it ensures that you don't sleep on your back.
Pros:
It has a compact design, portable and can also be used while lounging/sitting. The pillow and the slipcover are machine washable and the cover is easy to zip on and off. It also stretches to fit your bump size. 
Cons:
for some people, the 2 pillows are too firm and may become a source of discomfort.
The pillow wraps around your whole body and contours to your pregnancy shape. It provides support for the back and the belly at the same time, keeping you from sleeping on your back.
Pros:
It does not need to be repositioned at night, it is easy to turn from side to side.
The cover is removable and machine-washable.
It helps to relieve hip and back pain during pregnancy.
It helps back sleepers stay on their side. 
Cons:
The cover is difficult to put back on after a wash.
It takes a lot of space in the bed. 
The Hiccappop is a small wedge-shaped pillow that you can place under your belly. It has a soft side and a firm side so you can adjust it according to what you prefer as your pregnancy progresses. It relieves back tension, nerve pain and leg numbness allowing you to sleep comfortably. 
Pros:
It is very compact and portable and comes with its own carry bag.
It can be used for multiple uses. 
Cons:
some people find it too flimsy and not able to tell apart the soft side from the firm side.
The Cozy Bump inflatable pillow is a unique design that is specifically designed for stomach sleepers. With this pillow, you can comfortably and safely sleep on your stomach while pregnant. Many happy reviewers also swear by its pain-relief capability. You need an air pump to inflate it.
Pros:
portable,
multi-functional: pool-side lounging, for prenatal massages, to do pregnancy exercises.
Cons:
It is really large and would not fit on your bed.
It may not be comfortable to sleep on it for the whole night. 
What to look for when buying a pregnancy pillow
Your sleeping style
Your sleeping style will help you determine the pillow that is going to support you best. Are you a back sleeper, stomach sleeper or side sleeper? Choose the pillow that will target your specific challenge and help you to sleep in a safe sleeping position, comfortably.
Size
Some pregnancy pillows are really huge and depending on the size of your bed, your partner may not have any space left. You may need to find a smaller option that can give you the same amount of support.
Shape
Pregnancy pillows come in all kinds of shapes. You need to consider the shape that will give the amount of flexibility you need. You should also consider the amount of support that will meet your specific circumstances.
Material
Consider both the fill material and the cover materials used. Would you like memory foam or Tempur-pedic? A softer fill or a firmer fill?
When it comes to the cover material, what fabric have they used? Would you like organic materials or not? How important is eco-friendliness to you? These questions will help make the perfect choice of material for you.
Affordability/ Price
Just as pillows come in different shapes and sizes, they also come at different price points. Pick a pillow that will not force you to break the bank. If this is an item that you don't mind splurging on, then you can go ahead and get the very best. Always strike a balance between quality and cost.
Versatility
Some pregnancy pillows are more versatile than others. They can be used for multiple other uses other than sleeping. Whether it's as a nursing pillow, reading pillow, or travel pillow choose a pillow that you can be able to reuse in other practical ways.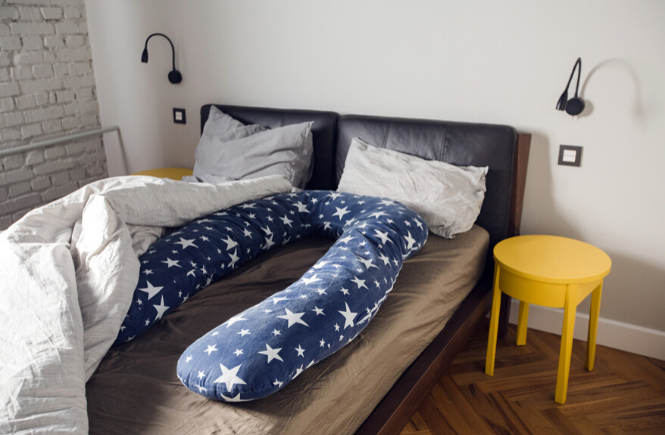 Before Buying a Pregnancy Pillow
When trying to determine the best pregnancy pillow for you, you can start by experimenting with regular pillows already available in your house. 
Bend your knees and place the pillow between them and see if that helps. You can also place a regular pillow between your bump and the bed or behind your back to give you extra support. If you cannot afford to buy a pregnancy pillow, this might work for you. 
Alternatively, you can also ask your friends and family who may have pregnancy pillows that are not in use to let you try them out and see if you like it before you buy one.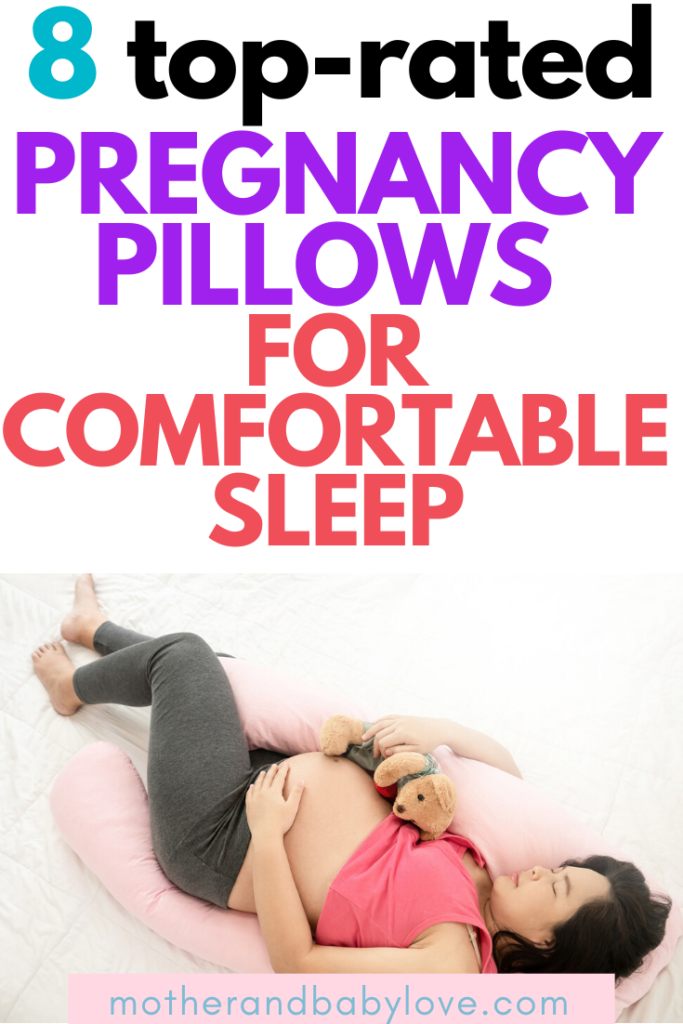 Read Next:
–>>Get the FREE Hospital Bag checklist For Delivery<<–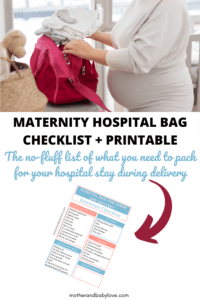 You're also subscribing to the Mother and Baby Love email list. Unsubscribe at any time.