If you are a new mom stressed about what to pack, worry no more. This post will take you through what you need to pack in your hospital bag for delivery and why.
I am almost 37 weeks pregnant and I have just finished packing my hospital bag for delivery.
Given that this is my second time around, I know how stressful packing a bag for labor and delivery can be, especially for a new mom.
When to pack your hospital bag for delivery?
In my opinion, you can never be too early in packing your maternity hospital bag. Most people start to think about it at around 28 weeks, which is the beginning of the third trimester of pregnancy. Others wait a little longer.
That said, it's important to have your bag packed by around 36 -37 weeks because the baby will be arriving any time after this.
Between 37 and 40 weeks your pregnancy is considered to be at term (full-term at 39 weeks) and your baby is ready to be born any time from now. In fact, most women go into labor between 38 and 42 weeks.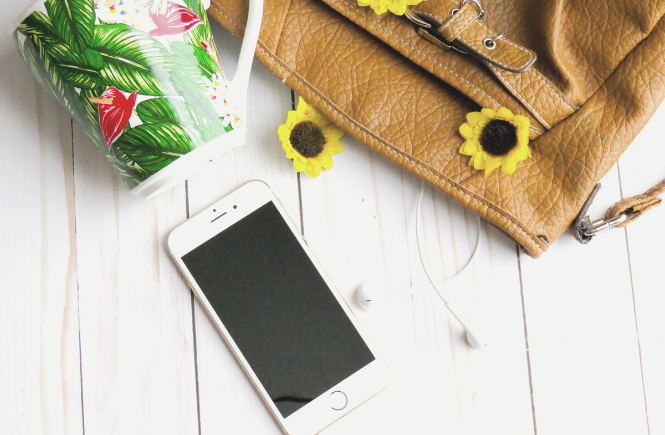 If you like to prep way in advance, go for it! I personally belong to the last-minute packers. It also does not help that I generally hate packing and unpacking, for anything. So 37 weeks is the best I could do.
I do not like to carry a lot of things to the hospital and being that I have been in and out of hospital rooms a lot during this pregnancy for various complications I have pretty much figured out what is essential for me to have at the hospital and what is not.
What is in my hospital bag for delivery?
So I'm trying to carry as little as possible, though I understand that some people would rather have more. I created a more comprehensive checklist here for those who would like to carry more stuff.
Download Your Free Printable Hospital Bag Checklist for Maternity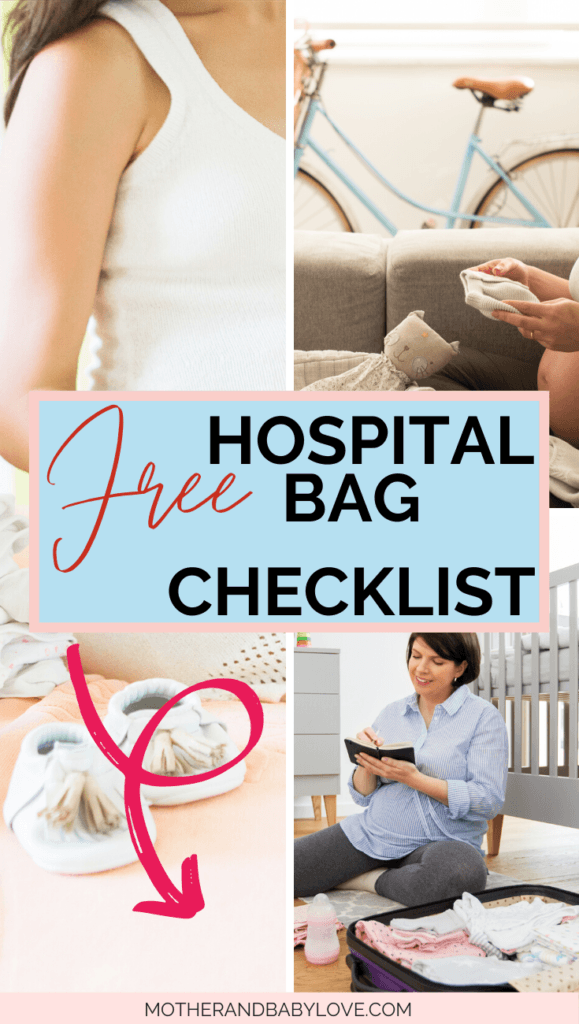 Some links on this page are affiliate links and as an Amazon Associate, I earn from qualifying purchases.
Below is the list of things of the things I have packed in my hospital bag for labor and delivery
What to pack in hospital bag for delivery – Mom:
Toiletries: I am carrying my facial cleanser, moisturizer, body lotion, body wash, toothbrush, and toothpaste.

Most hospitals do provide toiletries but the last time I was in the hospital I did not like the ones they gave me so I have decided to carry my own. I got travel size bottles from Walmart and filled them with my regular toiletries.

Lip balm: my lips tend to dry up really quick so I am carrying this to take care of that.
Nursing bra: I am planning on breastfeeding so I packed these to make it easy for me and especially because they are really comfy and don't need you to unhook them.
Delivery gown: I have been wearing the hospital gowns in my previous hospital stays and they are not the best looking for pictures. So I decided to get myself a cute but functional gown for my labor and delivery.

 I chose this one because it is designed to make it easy for breastfeeding and skin-to-skin once the baby is born. It has an opening at the front to make it easy for monitoring at the hospital. It also had really great reviews on Amazon.

Slippers/ sandals: in my experience, you are likely to pace up and down a lot during labor so it is advisable to carry slip-on shoes for that. I am carrying an old pair of sandals.
Nursing pads: With my last baby my milk supply kicked in quite heavily by the third day and that may happen sooner this time. If that happens I want to have the nursing pads ready to prevent breast milk from leaking onto my clothes.
A going home outfit for mom: I packed a breastfeeding friendly dress that is loose-fitting.
Phone and charger: these are not in the bag yet, obviously, but I am definitely carrying them.

What is in my hospital bag for Baby
Going home outfit: A simple sleep and play or a 3-piece set like this one is sufficient. I am carrying two outfits, one in newborn size and the other in 0-3M size because I am not sure how big/small my baby is going to be.
Swaddling blanket: I am carrying one of these really soft ones. I haven't used them yet but I love how they feel already.
Car seat: Of course this is not in my hospital bag :-). But it is a going home essential after labor and delivery. They won't release the baby without a car seat installed in your car so you better have it ready now. We got this infant car seat and my husband is going to be installing it this weekend.

PS: I used Honey to apply automatic coupons and got it for half the price. I have the Chrome extension installed on my browser and it just tried out some coupons and saved me almost 50% y'all. It was such a steal!
What I have packed in the hospital bag for dad
We are not packing much for dad because, well, it's not his show😄. But here are our hospital bag  must-haves for him:
 Snacks – If you pack nothing else for your partner, please don't forget the snacks, they will need them.
 Convenience kit – we are carrying toothpaste, a toothbrush, and moisturizer. You can also grab this one if you are not picky and you'll be good to go.
Fully charged phone for pictures – We will be using our phones for pictures. If you have a camera you may want to have it fully charged and ready.
A change of clothes – our delivery hospital is a few minutes away from the house so hubby will come home to freshen up. If that's not the case for you, have at the very least a pair of clean underwear and a clean shirt.
Have you packed your hospital bag yet? What you are you packing to in your hospital bag to make your stay comfortable.
Remember to pin this