Halloween is almost here, and you are pregnant! Congratulations, mama. I enjoyed putting these Halloween pregnancy announcement ideas together. I hope you get some ideas.
If you haven't yet, be sure to check out our fall pregnancy announcement ideas and surprise pregnancy announcement to husband ideas. I have noticed these two posts are quite popular on the blog, don't miss out.
For this post, I have selected the best pregnancy announcement ideas for Halloween from Etsy. Hope you will find a perfect one for you.
Disclaimer: Some links on this page are affiliate links and as an Amazon Associate, I earn from qualifying purchases
Related: 50+ Beautiful baby girl middle names for Olivia
Best Pregnancy Announcement Ideas for Halloween on Etsy
I have provided direct links to each of the pregnancy reveal ideas shared below. Some are physical products like pregnancy announcement T-Shirts while others are digital products that you can download and print.
Just click on the image and it will take you direct to the announcement that you love on Etsy.
1. Hocus Pocus Halloween Pregnancy announcement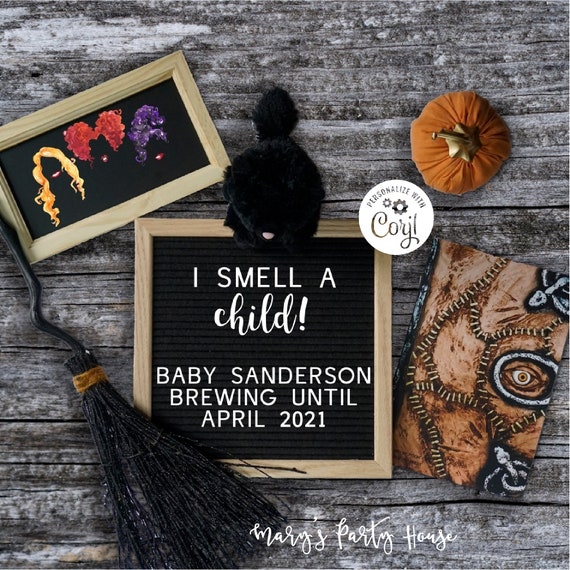 Halloween Pregnancy Announcement for Social Media Hocus Pocus
from: Etsy
Do you love Hocus Pocus? Isn't this announcement perfect?
Get the digital file on Etsy and use it for your announcement on social media. It will definitely be memorable.
2. Peek-A-Boo Onesie – Cute Fall Themed Pregnancy Announcement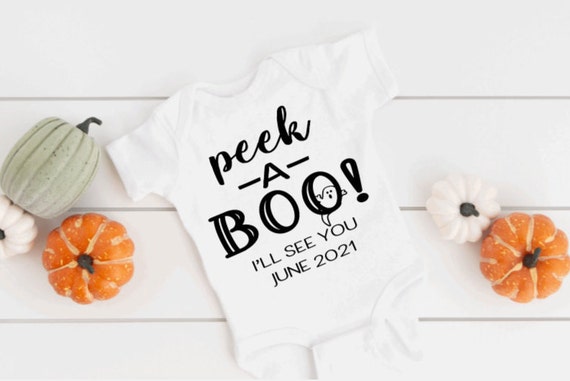 Pregnancy announcement onesies never grow old and this cute fall/ Halloween peek-a-boo onesie is proof of that.
3. Pumpkin Face Halloween Bodysuit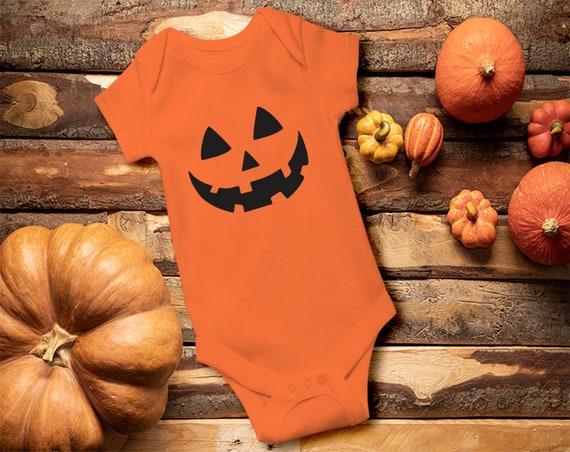 Pumpkin Face Halloween Bodysuit jack o'lantern face
from: Etsy
I feel like this bodysuit would be a perfect one to use in a pregnancy reveal photoshoot.
Related: Unique Unisex Baby Name Ideas
4. Winnie I Smell A Child Pregnancy Announcement Onesie For Halloween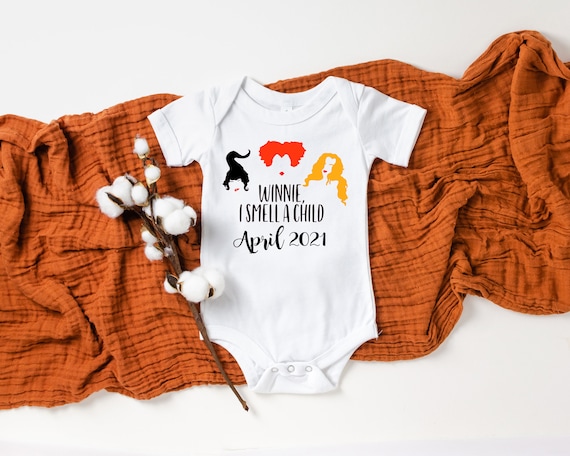 Still with the Hocus Pocus pregnancy announcement theme, here is another cute idea to use. This time with a lovely onesie.
Related: 21 Awesome Surprise Pregnancy Announcement to Husband Ideas | The Best Fall Pregnancy Announcement Ideas
5. Hocus Pocus Halloween Pregnancy Announcement Tshirt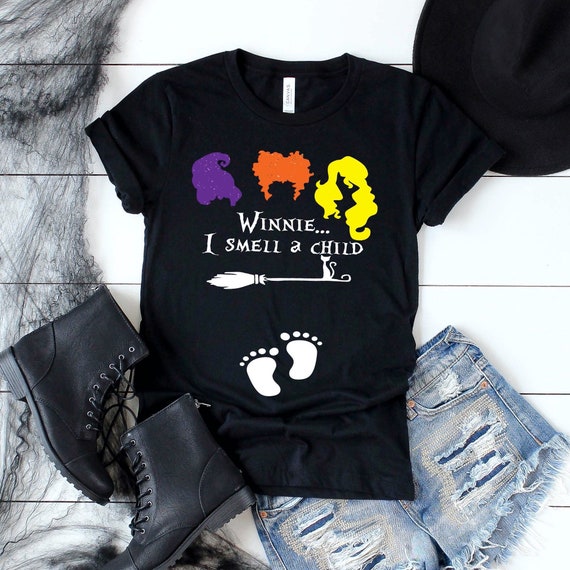 This shirt is the perfect shirt for your baby announcement or pregnancy reveal. It can also make the perfect new mom gift, baby shower gift or holiday gift.
Related: 32 Super cute pregnancy announcement shirts
6. Halloween Pregnant Skeleton Shirt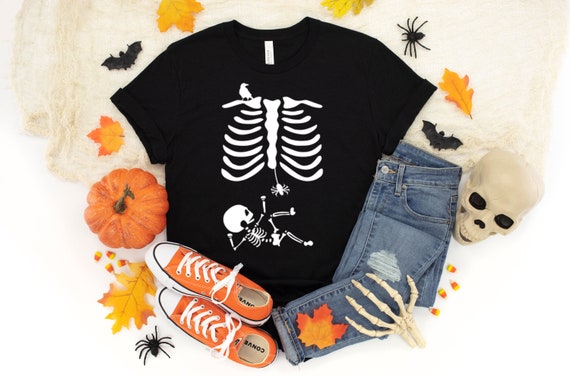 Halloween Pregnant Skeleton Shirt Halloween Pregnancy Shirt
7. New Little Boo Onesie – Digital Halloween Pregnancy Announcement For Social Media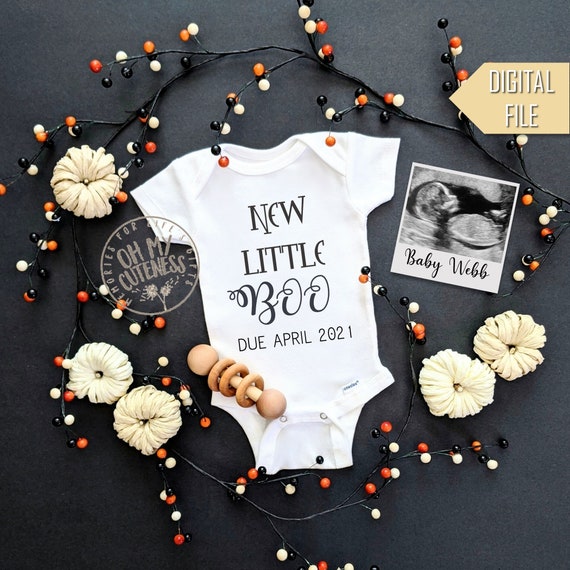 This is a digital baby announcement and it can be customized to your taste. Feel free to use it for your Halloween themed pregnancy reveal on Facebook and Instagram.
Related post: 300+ Baby Names for Boys
8. Mummy To Be Halloween Pregnancy Announcement T-Shirt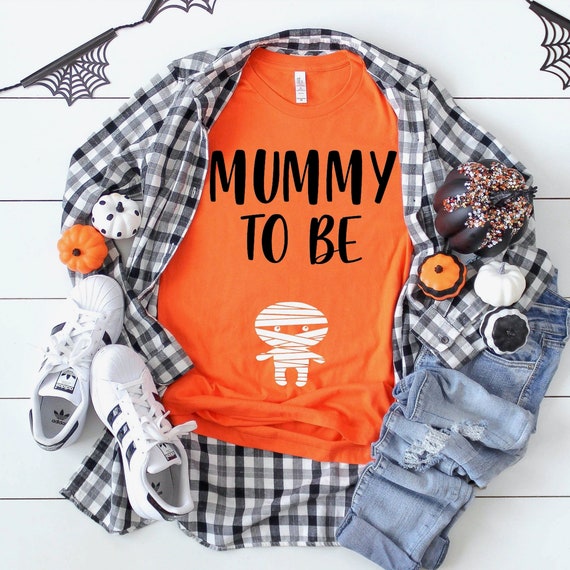 Halloween Pregnancy Announcement Shirt Mummy To Be Pregnancy
from: Etsy
I love T-shirts and this one is just oh so cute!!! If you are anything like me, then this will make an awesome Halloween pregnancy reveal idea.
9. Something Spooky Pregnancy Announcement Tshirt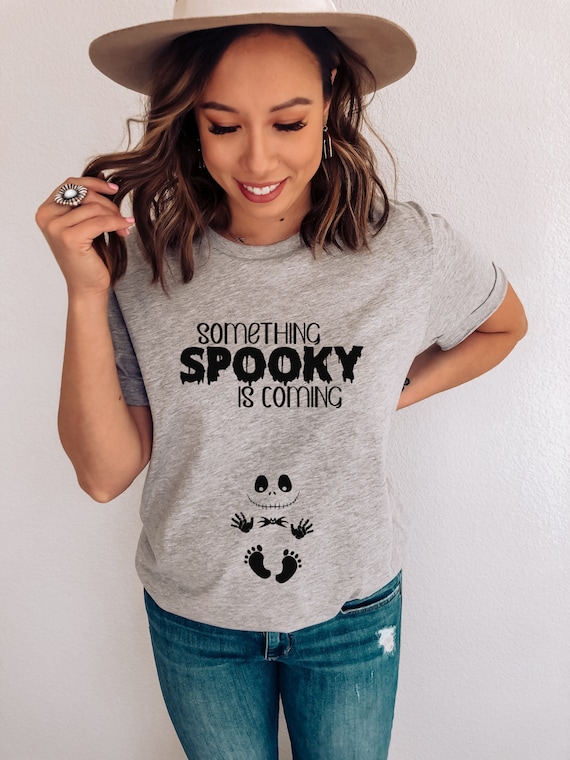 Something Spooky Coming Pregnancy Announcement Shirt
from: Etsy
Related: Inspirational Motherhood quotes to use in your baby announcement
Trick or Treat Halloween Pregnancy Announcement Ideas
10. Unique Halloween Pregnancy Announcement Cards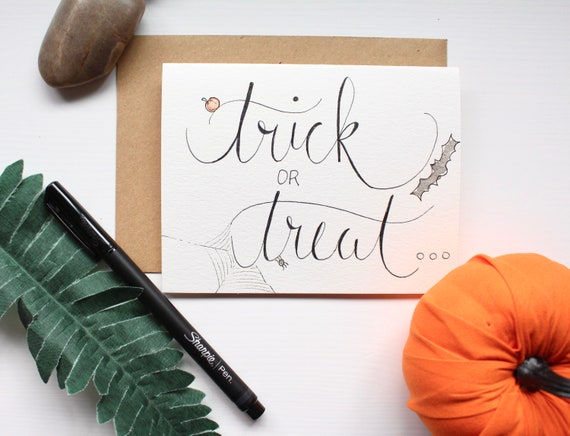 Halloween Pregnancy Announcement Card
from: Etsy
These pregnancy announcements cards are hand-painted and each one is unique. According to one reviewer, they are even cuter in person 😊 (see the reviews here)
11. 1 Heart & 2 Feet – Fun Halloween Pregnancy Announcement
This Trick or Treat digital baby announcement can be downloaded to use for your reveal on social media.
Alternatively, you can print it out and use it along with other props to do your pregnancy reveal photoshoot.
Related post: How to Stay Fit and Healthy During Pregnancy
12. Happy Halloween Scratch Off Cards – Awesome Surprise Pregnancy Announcement For Family and Friends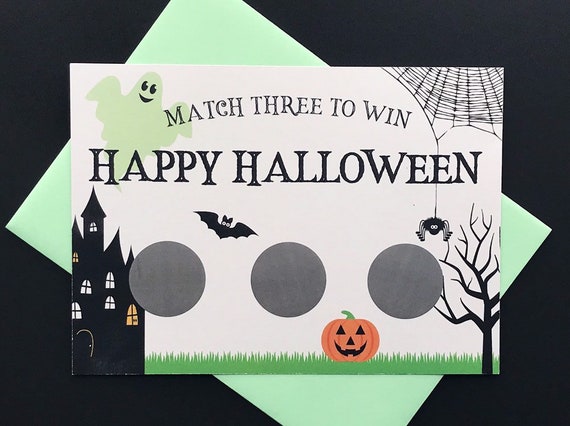 Halloween Pregnancy Announcement Scratch-Off Cards Halloween
These scratch off cards are great for a surprise pregnancy announcement to your family and friends.
13. Little Boo Onesie Due Date Announcement Idea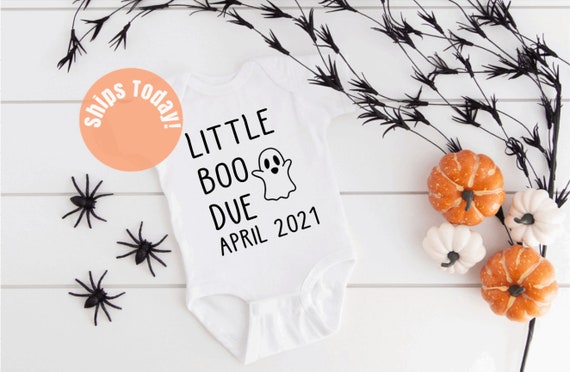 This little boo bodysuit is cute and very customizable. And the reviews on it are great. I bet you will have a good experience if you choose to order this.
–>> Shop My Favorite Pregnancy Items<<–
The Best Pregnancy Reveal Ideas for Halloween
I enjoyed curating these pregnancy reveal ideas. I think they are perfect whether you are doing a pregnancy announcement for your first baby, your second baby, or a subsequent one.
Did you pick one? Tell me below.
Which one is your favorite Halloween pregnancy announcement idea?
Pin this!